WWE Making sure that Enzo Amore does not make it into tonight's RAW, Lucha Mask fan checked by Security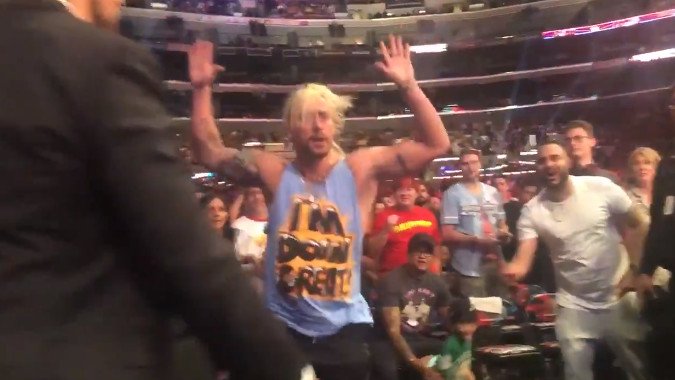 WWE officials and their security team are on high alert for Enzo Amore in RAW tonight from the Staples Center in Los Angeles.
As seen below, WWE posted a picture of Enzo on the doors for security reasons to make sure he did not get in. They also saw a fan with a wrestling mask and made sure he was not the former WWE cruiserweight champion. out for another trick.
Enzo crashed on Sunday Survival series Pay-per-view at the Staples Center and ended up being knocked down by security, then expelled from the building. We have full details on the trick with videos, reaction behind the scenes and more on this link.
Enzo is in Los Angeles tonight, as his first live rap concert will take place at Whiskey A Go Go in West Hollywood at 10 pm local time, around the time RAW will end.
Apparently, these are posted at the arena entrances tonight for safety. pic.twitter.com/KyjuZy8xAY

– Victor (@GuyInGreenWWE) November 19, 2018
…. ?? pic.twitter.com/JZ0wxlwyrb

– real1 (@ real1) November 20, 2018
Security thought that this poor man was Enzo Amore with a Fighting mask on! @ real1 #MondayNightRaw pic.twitter.com/8ACFBGOmWa

– Fake finishes (@FalseFinishers) November 20, 2018