VIDEO – "The Three Hours" that have definitely poisoned the relationship between Laeticia and David Hallyday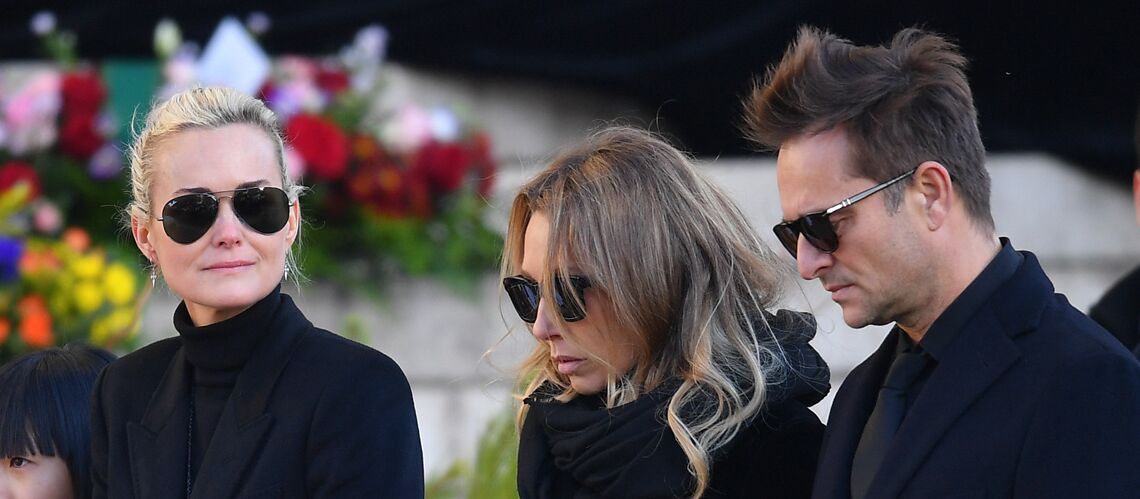 In December last year, while Johnny Hallyday is bad at Marnes-la-Coquette, his son David goes to see him to give him a letter. He will wait for long hours to give him this mission … in vain … David will never be received by Laeticia and can not say goodbye to his father.
It was in December last year. Johnny Hallyday contributed to lung cancer in his home in Marnes-la-Coquette. A few hours before his death, his son David Hallyday had gone to see him. In his hands a letter as he wanted to give to his father. Unfortunately he will never be able to send it to him. "I could not say goodbye to him. I spent the day waiting in order to go to his office where he was a hospital and I could not do it " he told our colleagues Seven to eight. Laeticia, by the bed of his husband, did not seem to judge to receive him …
Terrible moments forever etched in memory of David Hallyday. An indelible pain of not being able to say goodbye to his father. " Between David Hallyday and Laeticia there will always be these three hours "Said Laurence Pieau, author of the book Laeticia, the real story on the set of the show The sons of the earth on the C8. " David Hallyday goes to Marnes, he settles at noon, he is told that the dad will not see him, he stays on the couch in the living room, he is told that he will not be too tired. He stays, he waits for three hours, and in no time he sees Laeticia and Laeticia is in the office with Johnny and she does not go out " explains editor of Closer magazine. "Then we explain to him that it is Johnny's will (…) that is tired, he does not see himself dying, but in any case, Laeticia does not go out to tell him, and he will always stay in between these three hours there. "
Photo requirements: Abaca