VIDEO / Hollywood's most vogue couple: Romanian actress Ingrid Bishu and film director who set new record in Romania | The mouth, It's from us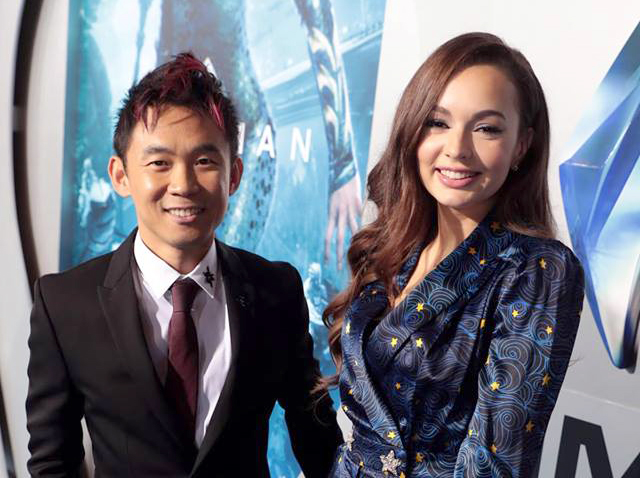 Although the relationship between the two has been almost three years, only the international press now "put all the weapons" on the Romanian couple and the famous Malaysian filmmaker. "GoodTimes" titles: "She has a very beautiful girlfriend who is an actress," talks about Ingrid, who gives her German-Romanian origin.
Ingrid Bishu is known to the Romanian public in the television series "Testing marriage" and "La bloc", as well as from the films "The Fight of the Fighter to Youth" (directed by Constantin Popescu), "Roxanne" (directed by Valentin Hotea) " (Directed by Stere Gulea) or the latest "Toni Erdmann" (directed by Maren Ade), nominated for Oscar, BAFTA and Golden Globes in 2017.
The latest movie in which the beautiful actress appeared is "The Nun", the horror movie made in Romania, where James Wan co-authored the writing, but also co-producer of the feature.
The director, whom the Romanian author says he is in love with, has become known for his horror films he has made over the years, from the famous "Saw", which has become a series of five feature films, to "The Conjouring" and "Insidious" . James Wan also directed the seventh of the famous series "Fast and Furious" (Furious 7), which featured Vin Diesel, Paul Walker, Dwaine "The Rock" Johnson and Jason Statham.
The latest success of the Malaysian filmmaker is also the most anticipated blockbuster of 2018, "Aquaman", which premiered last week and can see actors such as Jason Momoa, Hollywood's new sex symbol, Nicole Kidman, Willem Dafoe, Amber Heard, Patrick Wilson and Dolph Lundgren.
About the Ingrid-Jason couple, the international press writes that their appearance on the premiere of the movie "Aquaman" has left no room for interpretation, but on the actor's side there are several pictures of the two lovers, including one with superstar Jason Momoa.
"With very beautiful facial features and stunning looks, it is not surprising that Ingrid has been a model since 16 years"Added to GoodTimes.
Even though they were extremely discreet about their personal lives, they could be seen several times at events and movie premiere, Malaysian journalists concluded that Ingrid and James form a very beautiful couple.