The wrestler's skull fractured after being hit with a huge brick in the ring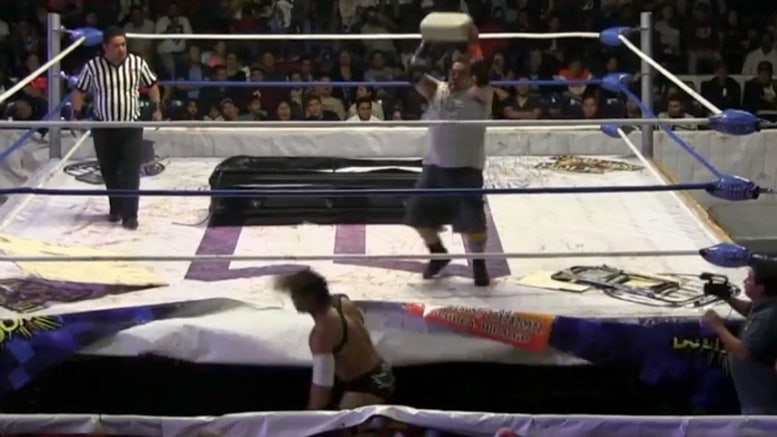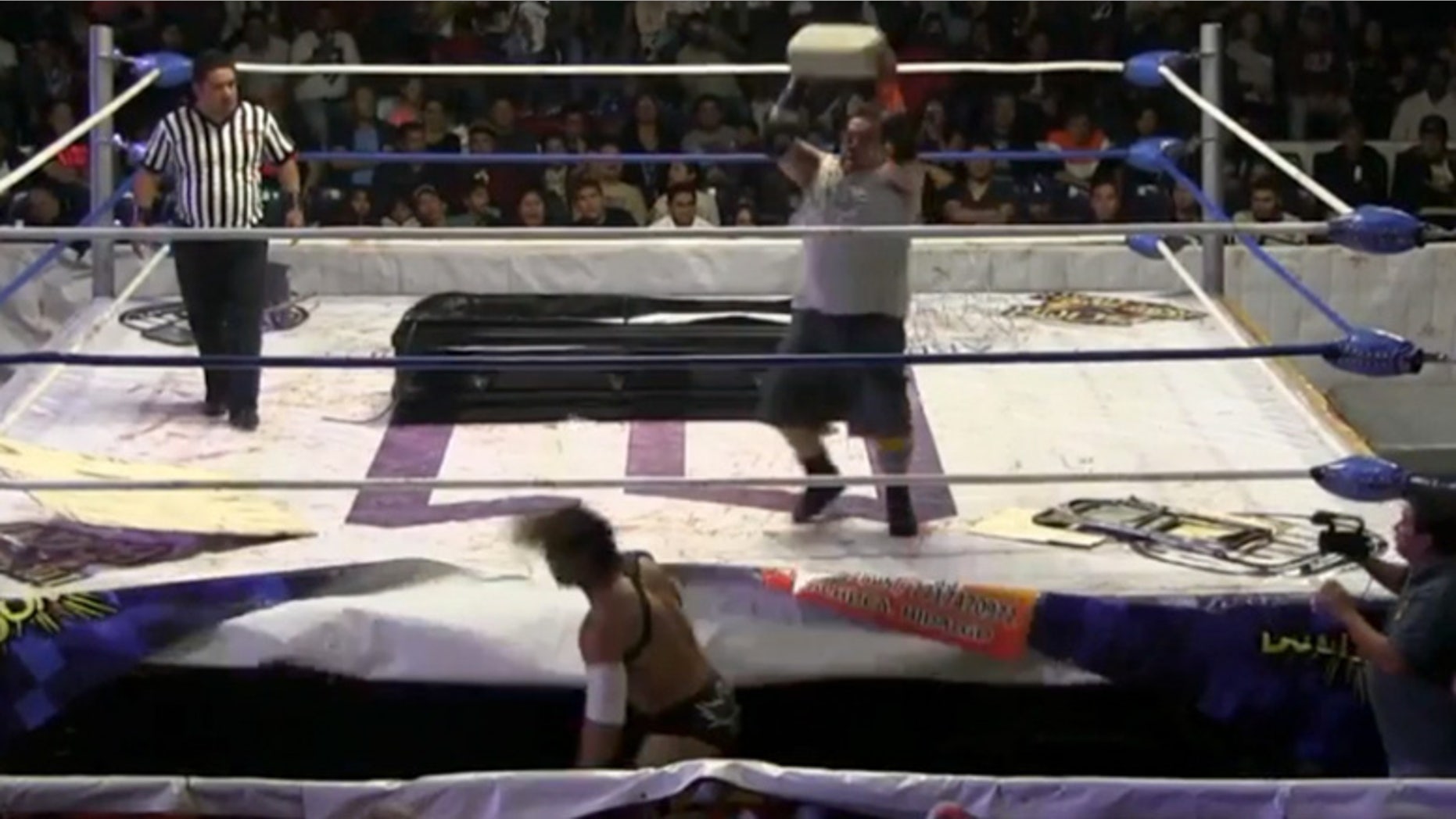 The rules have always been a bit more flexible in the Mexican professional fight, but this was too difficult.
The Puerto Rican star Cuervo (The Raven) was unconscious and, according to reports, his skull was fractured after being surprised by a brutal blow on the back of his head in a game against Angel or Demon (Angel or Demon) in the Lucha Libre Boom show.
Leather was standing on the ground outside the ring when his opponent threw the missile and sent him flying to the ground.
The "fight to the death" was canceled immediately. Angel or Demon jumped out of the ring to control his fallen rival, but was ordered by a doctor.
Cuervo was taken to the hospital where the surgeons operated to remove a blood clot. "It was an epidural hematoma and he had a skull fracture," a promoter of the program announced. "He underwent surgery to drain the clot. He is out of danger, is in intensive care and responds satisfactorily. "
[Warning: The below video contains graphic content]
The manager of Cuervo, Víctor Arroyo, announced through his Facebook page that the fighter was recovering well.
"We are informed that the operation to Cuervo was a success. The clot was eliminated and is stable, "he wrote." Thank you all for the prayers and the good vibes. "
There are reports that a demonstration of benefits will be held in Mexico this week to help cover Cuervo's medical costs.
Angel or Demon said he was aiming at Raven's back but "he did not have the precision".
"I apologize to the entire public because, first of all, I am a professional," he said.
But it has been suspended indefinitely by the Boxing and Fighting Commission of the State of Mexico and widely condemned. WWE legend Kurt Angle wrote: "Give me 10 seconds with that stupid MFer who threw the brick". It should not be close to the business. "
This article originally appeared on News.au.