The third season of "The House of Paper" began to be registered in Italy. See the first pictures – Observer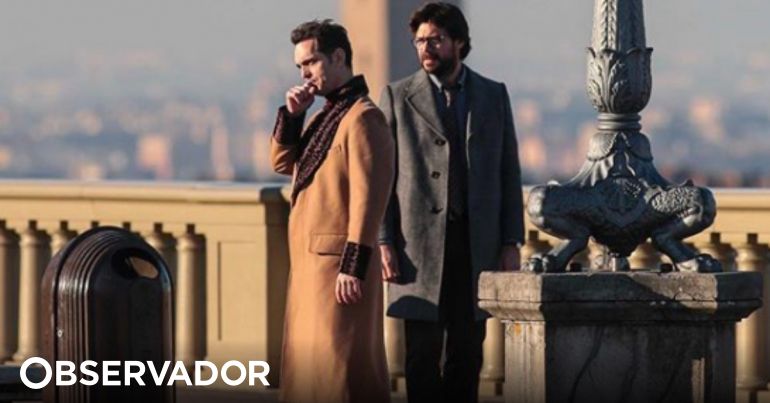 Fans of "The Paper House" are still waiting for the third season, scheduled to debut later this year. Although this time is not enough, pictures from the beginning of the Spanish series, which took place in Florence, Italy, began to appear and were attended by Álvaro Morte ("Professor") and Pedro Alonso ("Berlin"). And hundreds of fans are watching the first moments of the new season.
"We therefore conclude a shooting day in Florence with Pedro Alonso, Jesus Colmenar and the whole team La Casa de Papel. Pure magic on all sides and in every way. The Italian fans spent the day with a frightening cold and encouraged us with their love. Grazie Bella Italia, "wrote Álvaro Morte in a publication on Instagram, accompanied by videos filmed after the footage, which was attended by several fans who were waiting for the moment the two spoke to thank him for his presence.
There have also been some videos of a moment of reunion between Professor and Berlin, with a hug between the two. However, it is not yet known whether there is a simple return to the past between the two brothers, or if Berlin, who will have died at the end of the second season, will eventually be alive.
As soon as it confirmed the third season of the series, which still has no official release date, Netflix promised "new strokes" organized by the professor. Even because, as Nairobi (Alba Flores) announced in the series renewal video: "The biggest attack in history is not over." The Spanish series was one of the most viewed on Netflix and the most watched non-English series on the platform.
In an interview with the observer, actor Pedro Alonso, who plays Berlin, has already expected the existence of a third season for the series that integrates: "I believe that, besides being a series of attacks, is a series of a non-structured family that trying to formulate a personal way to get around the system, although the robbery was a concrete point in the series, I think another important one is the family that fights the system as if they were all Robin Hood. "Casa de Papel" has the potential to feed another season and give them more turns. Now or in twenty years I don't know! "
(Review the first pictures of the recordings for the third season of the series)