The surprise ending to & # 39; South Park & ​​# 39; It's a massive troll of & # 39; The Simpsons & # 39;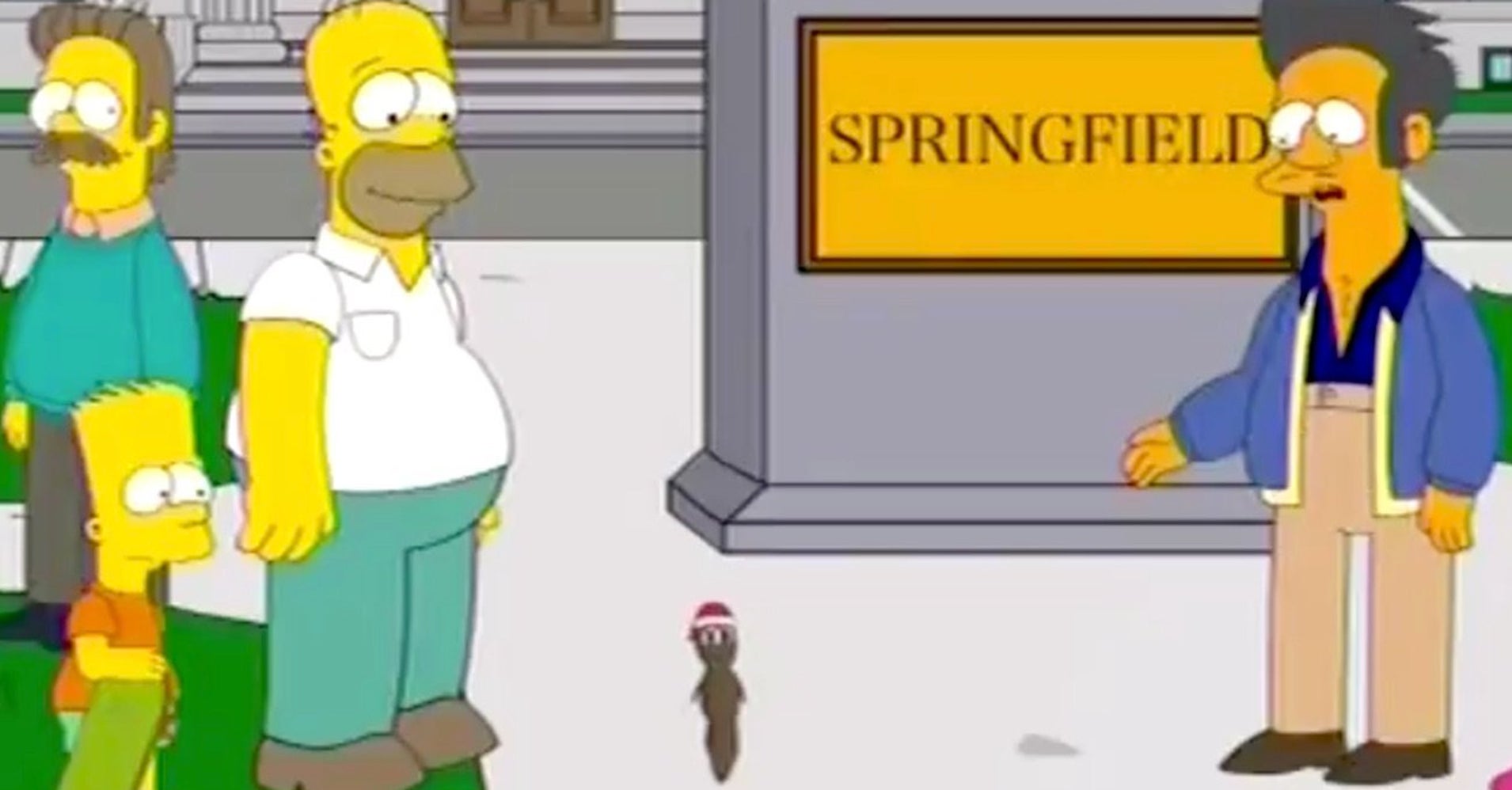 The creators of "South Park" seriously trolled "The Simpsons" on Wednesday by calling the long-running hit show "fanaticism and hate" and closing with a #CancelTheSimpsons hashtag
The episode centered around Mr. Hankey, the Christmas Poo, an uncle who spoke with a Santa Claus hat that first appeared on a Christmas episode in 1997. In an audience that made fun of Brett Kavanaugh, the Mr. Hankey tried to defend his offensive tweets. Poo blamed Ambien, Roseanne Barr, who once claimed that the drug of the dream played a role in a racist tweet that he sent and that he finally got it canned in his own television show.
At the end of the program, Mr. Hankey was expelled from South Park and sent to a land "that accepts racist and horrible beings like him," where people "do not care about bigotry and hatred." That place? Springfield, the community of "The Simpsons", where Apu received Hankey, a character who has been condemned for his racist stereotypes.
The title of the episode, "The Problem With A Poo", was a reference to "The Problem With Apu", a documentary about the character of "The Simpsons" and its stereotypes.
Since "South Park" is not exactly known for politically correct humor, the end of the episode was probably more of a playful blow to a rival than a serious call for cancellation.
It also seemed to be a callback to a recent promotion in which "South Park" asked for cancellation of itself, complete with a #CancelSouthPark hashtag:
The two shows have been referred to from time to time over the years, including an episode of "South Park" in 2002 called "The Simpsons Already Did It". The episode showed that "The Simpsons" had used all possible plot devices.
"The Simpsons" has also made some references to "South Park", with Bart and Milhouse watching a fake episode of the show:
When "South Park" represented Muhammad in one of his most controversial episodes, "The Simpsons" used Bart's slate punishment to send a little message of support … sort of: "South Park: we'd be by your side if we were not. " I'm so scared ".