The personalities who died in 2018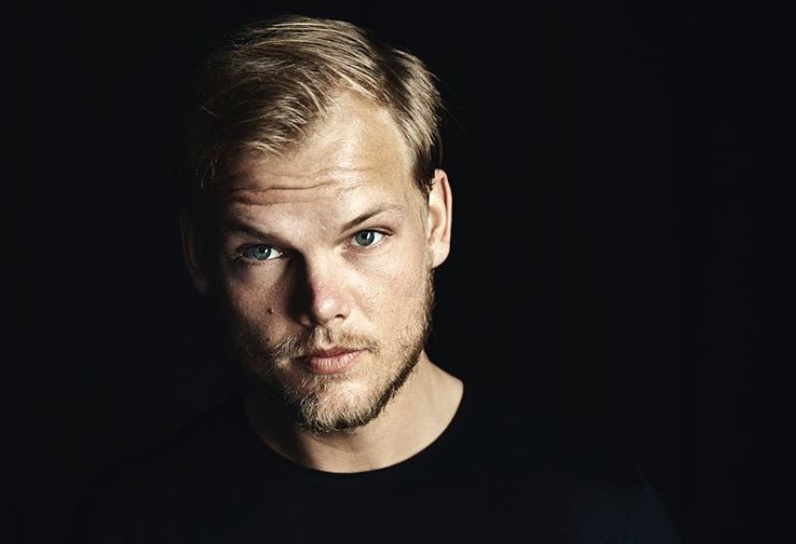 January 15th – Dolores ORiordan. He was a singer and songwriter of Irish origin. She has been leading The Cranberries rock band for 13 years. He died at the age of 46.

February 13th – Henrick, Prince of Denmark Consort. In his real name, Henri Marie Jean André de Laborde de Monpezat, he was the husband of Queen Margaret II of Denmark. He died at the age of 83 years.
March 9 – Ion Voinescu. He was a Romanian footballer, also known as "Top". He made his debut at Olimpia Bucharest in 1939 and retired in 1962. He died in 88 years.
March 14, 2018 – Stephen Hawking. He was an English physicist, theorist of the universe's origin, and a professor at the Cambridge University's Mathematics Department. He suffered from amyotrophic lateral sclerosis and died at the age of 76 years.
April 16th – Ionela Prodan. She was a well-known folk music singer from Oltenia, as well as the mother of the football coach Anamaria Prodan. He died at the age of 70.
April 17th – Barbara Bush, wife of George W. W. Bush, former president of the United States of America and George W. Bush's mother, US president. She died at the age of 92 years.
April 20th – Avicii. Swedish Tim Bergling, known as Avicii, was an internationally known DJ. He committed suicide in the capital Oman, Muscat, at the age of 28, with a number of health problems related to drug and alcohol use.
April 21st – Verne Troyer. He became known for his role in the Austin Powers series. He died at the age of 49.
May 4 – Doina Cornea, an anti-communist writer and dissident from Romania. She died at the age of 88.
May 15 – Cristian Topescu, former sports commentator, journalist and Romanian politician. He is the father of Cristina Topescu. In 2007, he was promoted to the ranking of the former president of Romania, Traian Basescu, to the one-star Brigadier. He died at 81, he suffered from diabetes.
June 8th – Anthony Bourdain. He committed suicide at the age of 62 at a hotel in France while filming for his CNN show.
June 18 – XXXTentacion. He was a famous rapper and American composer. He was killed at the age of 20 after being shot in his own car in Deerfield Beach, Florida.
July 14th – Nancy Sinatra Sr. She was one of Frank Sinatra's four wives and gave three famous children to the famous American singer. She died at the age of 101.
August 7th – Dumitru Făcăş. He was a Romanian taragotist of folk music. Throughout his career, he has won several national and international awards. He died at the age of 80.
August 16th – Aretha Franklin. He was one of the best known soul music singers in history. She suffered from cancer and died at the age of 76.
August 25th – John McCain. He was an American senator from the state of Arizona, representing the Republican Party of the US presidential election in November 2008. He died at the age of 82 years.
September 7th – Mac Miller. He was a well-known rapper, who collaborated with Ariana Grande, for whom he formed a relationship for over two years. He died of an overdose of the drug.
September 26th – Ion Ficior. He was one of the most famous tortures in the communist regime in Romania. He died at the age of 90.
October 2 – Jamal Khashoggi. He was one of the most prominent journalists and political commentators in his generation in Saudi Arabia and the Arab world in general, with a career of nearly 30 years. He died in the consulate of Saudi Arabia in Istanbul at the age of 59, where he was tortured and tortured.
October 15th – Paul Allen. He was co-founder of Microsoft, along with Bill Gates. He was very often on the list of the richest people in the world. He died at the age of 65.
October 21st – Ilie Balaci. He was one of the most famous football players and coaches in Romania. He was successful at the University of Craiova football team in the early 80's and had an early career due to frequent injuries. He died at age 62 because of a heart attack.
November 5 – Alexandru Vişinescu. He was a communist torture, former commander of Râmnicu Sarat Penitentiary. He died in prison at the age of 93 years.
November 12 – Stan Lee. He was an American author of Romanian origin, the creator of the characters Spider-Man, Iron Man, X Man, etc. He died at the age of 95 in New York, USA.
November 30, 2018 – George H. W. Bush. He was the 41st President of the United States of America and is the father of George W. Bush, and he is also the US President.
December 17th – Anca Pop. He was a pop singer who collaborated with Yugoslavian musician Goran Bregovic. She died at the age of 34 after a car accident.
---
READ AND: Destructive tsunami in Indonesia. More than 220 people died and hundreds were injured / PHOTO & VIDEO
---