The Christmas music video by Gwen Stefani and Blake Shelton is a romantic mini-comedy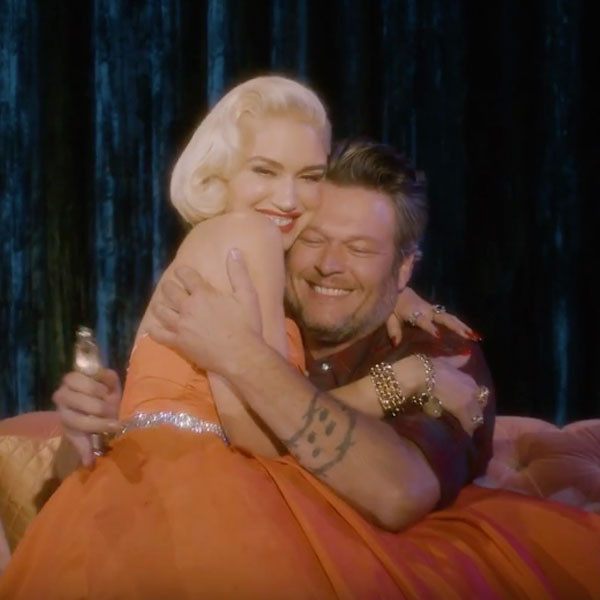 Blake Shelton Y gwen Stefani They are giving us another reason to love them.
In Gwen's most recent music video for "You Make It Feel Like Christmas," which was released on Tuesday morning, she and Blake are the couple's ultimate goals. Dressed in a series of retro outfits, Gwen and Blake love each other while they play, sometimes comically, through the movements of the parties.
Gwen made fun of the release of the adorable video on her Instagram sharing beloved photos of the beginning of the couple, subtitled with lyrics of the Christmas song.
The first Voice The coaches have been dating since 2015 and it seems that they can not stop singing the praise of others. Like, literally.
In "You Make It Feel Like Christmas," Gwen sings cheerfully about how she thought "it's over, she thought love was dead". But then, Blake entered his life and now he does "feel like Christmas."
And most likely, Blake feels exactly the same for Gwen.
"Here we are, going three years later and every day that passes, it just feels like a stronger bond between the two of us and we constantly feel that it's going to the next level," Blake shared previously in Sunday Today With Willie Geist when you talk about your romance.
And fortunately, Blake has also formed a strong bond with Gwen's three children, which she shares with her ex-husband. Gavin Rossdale. During the summer, Gwen, Blake and their children spent quality time together at the lake before Gwen began her residency in Las Vegas.
To see all the most beautiful moments of Gwen and Blake, check out the gallery above!
Do not miss MY! News every weeknight at 7, only at E!