The behavior of Meghan and Kate on Christmas Eve, analyzed by experts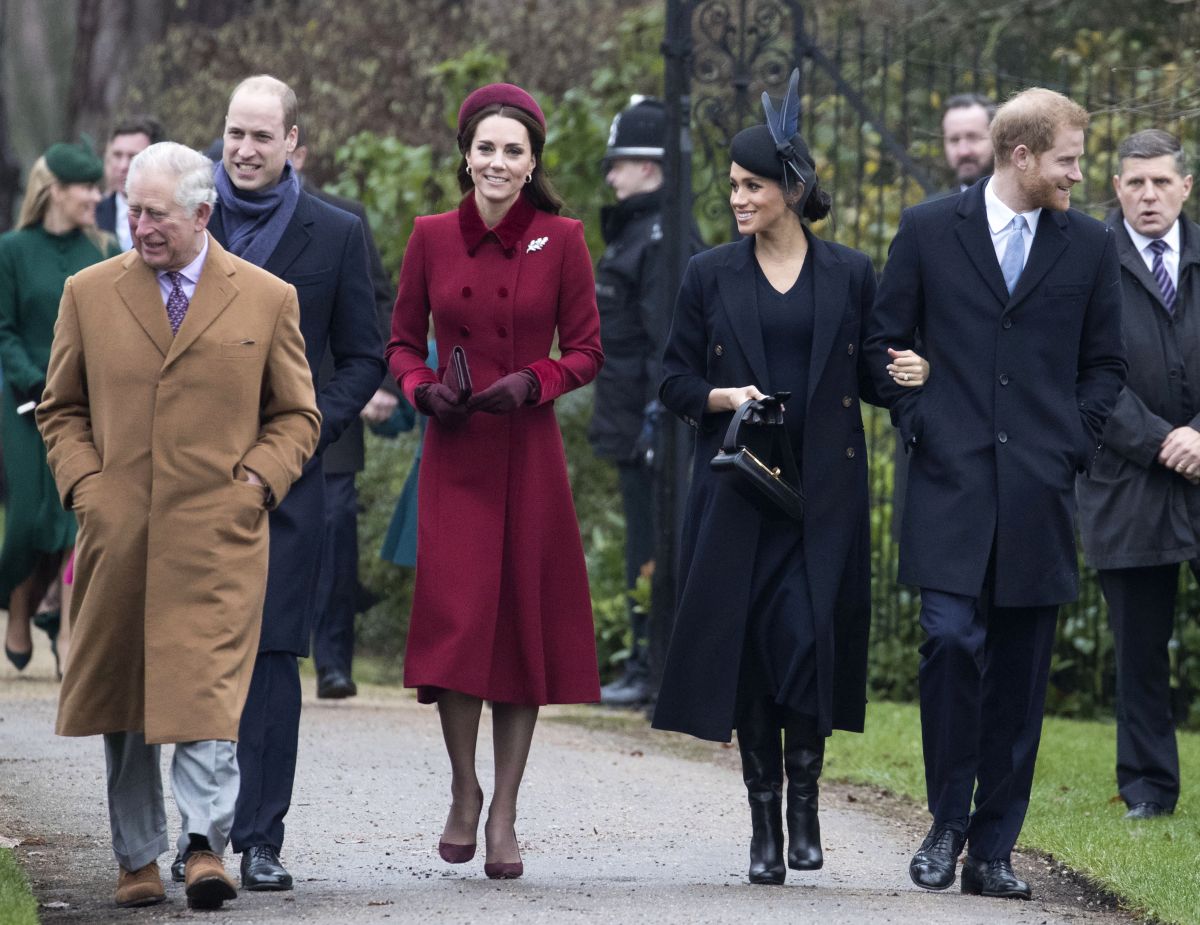 After the rumors of the misunderstandings between the two Dukes, they discovered together on Christmas Eve when they went with the family to the traditional job.
The 36-year-old Cambridge Duchess and the 37-year-old Sussex Duchess have touched, smiled and joked each other with their husbands, but the experts have seen beyond their reach and I say that everything was arranged after the Queen and Prince Charles conveyed that they did not against a family conflict.
According to expert Judi James, no matter how the two behave behind the king's doors, there was clearly a concerted effort to show the public that they are actually a united family.
About the behavior of the two, James says: "It reminds me of the politicians' language. They behaved like these when they join forces with other heads of state and want to send signals of friendship and unity."
Their body language spoke about what the two women really feel, James says. "They go on foot and there is a mirror that suggests that things are not natural. Kate has raised her left hand at the same time as Meghan, both gestured in a way too congruent to show that they have a conversation. They interpreted, probably wanted too much "
Despite the sisters appearing in the smile during the short journey to the festival, Kate had a "suppressed" smile, James said.
"Kate's mouth seems to be in a rather suppressed position. Kate normally carries a perfect classic smile. Here she seems a little entertained by what is happening. It's like seeing a joke in this routine of friendship," the expert said.
The royal family fathers should worry more about how the two princes reacted, saying that the brotherly ones were absent and seemed to have firm smiles with them, different from their usual, relaxed behavior.
James says, "Kate is getting much stronger in the royal family than the Queen's age." She has a degree of domination by moving away from William in these pictures, while last year she held her husband's hand. This year she created a space between her and William so she can get close to Meghan. He took the diplomatic role here. On the contrary, Meghan hung a lot on Harry's arm. "
---
Also read: EXCLUSIVE / Boris Becker will be an advisor to Simone Halep. Florin Segărceanu will be at the WTA manager's cash desk at the Australian Open
---