The 25 most revealing WWE week posts on Instagram (November 25)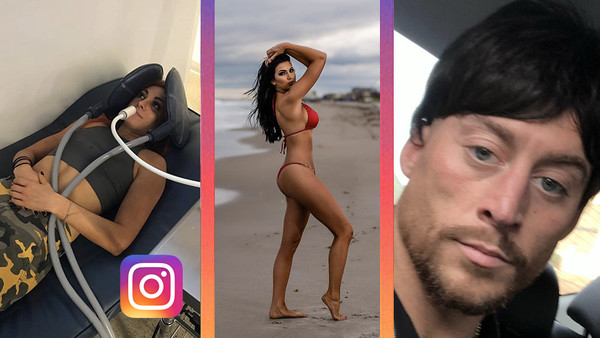 Good news for everyone! In the week of Thanksgiving, we can all be grateful for some things in the WWE. First, Becky Lynch is on the road to recovery, John Cena will return to the live shows in December and January and there is another twist in the upcoming Who Will Brock Lesnar series. This time, rumors say it will be Seth Rollins, and also that he could have signed a contract longer than initially suspected. This is not bad for your fans and WWE qualifications.
In addition to his departure from Mania, there is a suggestion that AJ Styles might be facing Shawn "I will not fight anymore" Michaels and that he is working on his own new WWE contract (they would never let him go with those sales merchants). In addition, WWE plans to continue using the real-life disease of Roman Reigns for the stories. So I'm probably a little less grateful, to be honest.
There has also been news of Braun Strowman's real injury, the possible victory of Drew McIntyre's Royal Rumble and the possible happiness of Alexa Bliss. All the things that other superstars are not very happy about, given the impact on their careers. Anyway, at least everyone followed Instagram to show their lives, their training and the reality behind the magic of WWE.
This was the week on WWE Instagram …