Actress Tara Reid, who reportedly said goodbye to a Delta Air Lines flight this week after witnesses said she threw a tantrum for taking the wrong seat, said Wednesday that she "gracefully" got off the plane alone after that a flight attendant asked him to keep his puppy in a trash can.
Reid, who got off the flight from Los Angeles to New York before leaving the apartment on Monday, offered an alternative explanation of what happened on Instagram and said the problem began when a flight attendant asked her to put her puppy in a trash can. .
Reid said he feared the animal would drown and refused. The stewardess then suggested that the animal be placed in the belly of the plane, Reid continued. She said she "declined gracefully" and "took care of the plane of my own accord … without incident".
Delta told TMZ that Reid's story does not fly. A flight attendant suggested that Reid put his pet in the bin, not the dog, an airline spokesman said. Reid was told that he could keep his dog in his lap or on his feet, said the representative, adding that Reid was "very ungovernable and disturbing."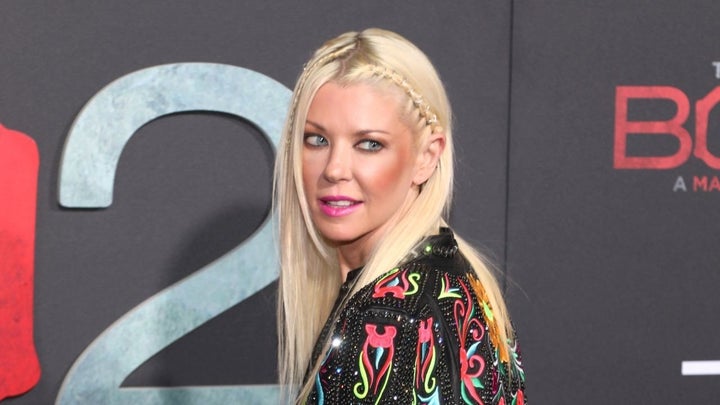 TMZ previously reported that Reid had personally told the site that she was upset about not getting a seat by the window and that she felt overwhelmed due to a passenger reclining in front of her. Reid disputed the TMZ account.
TMZ's story on Tuesday said he was infuriated, citing witnesses who said Reid "complained loudly" even though the flight attendants tried to placate her. The site posted images of an air hostess talking with Reid about how to pick up her luggage before she walked down the aisle with her dog.
Delta said the plane bound for New York returned to the door due to a "passenger riot", which delayed the takeoff. The company apologized to other passengers for the inconvenience.
The police did not get involved, and Reid took another flight.
Here is the full Reid Instagram message:
HuffPost could not immediately contact Reid for comment.