Susan Boyle wins Golden Buzzer at America's Got Talent: The Champions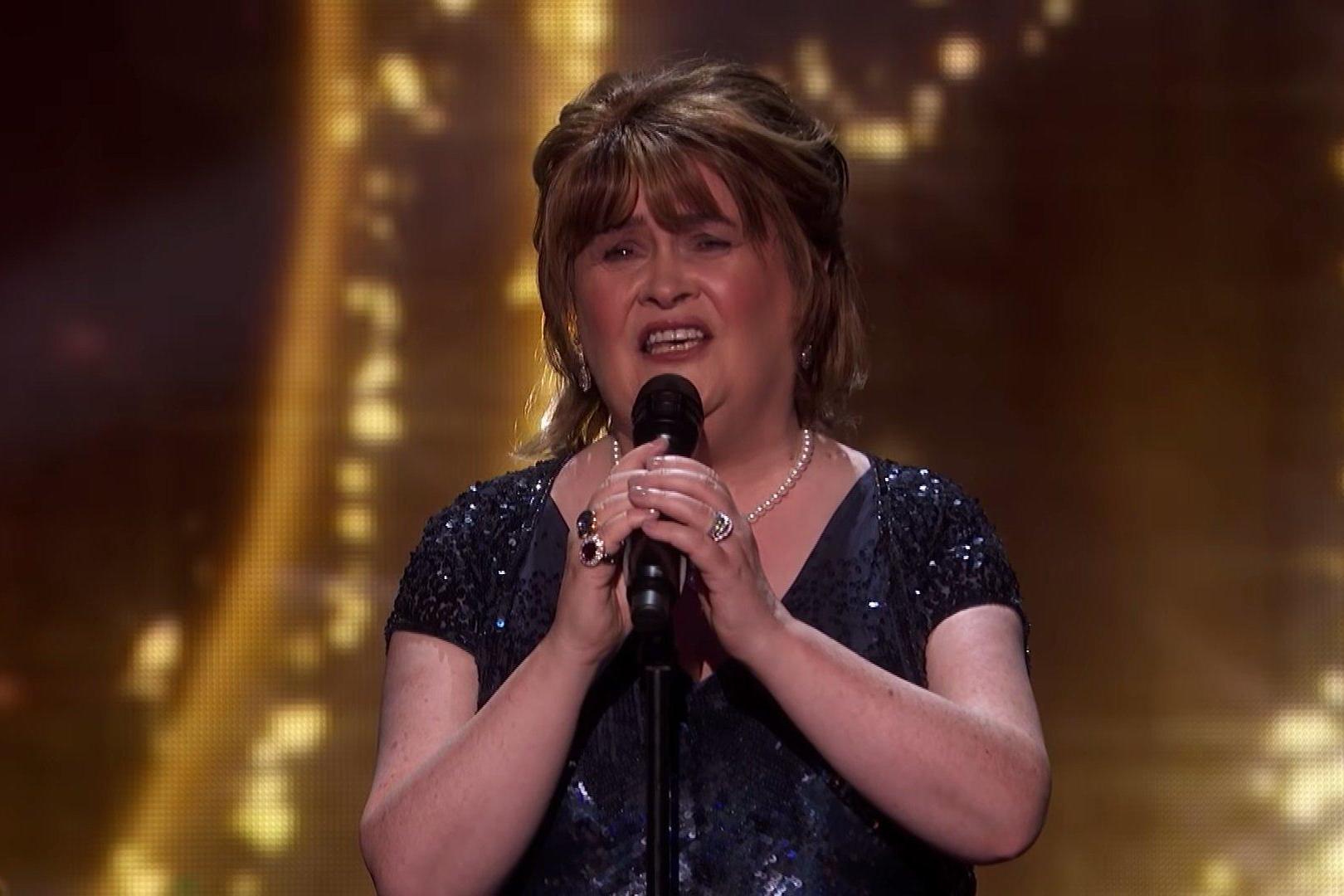 Susan Boyle is back on America has talent saw her rewarded with the prestigious Golden Buzzer.
Boyle competed in the US real-life series after being runner-up on season three Britain's Got Talent in 2009 when she wowed crowds with an extradition of "I Dreamed a Dream" from the music Les Miserables.
"Most of the audience played, but they looked at my mouth, and it seemed to change. You don't expect people to be so excited about you, "she said of her original appearance." I'm glad I went there. "
Join Independent minds
For exclusive articles, events and an ad-free read for just
£ 5.99
€ 6.99
$ 9.99
one month
Get the best out of it The Independent
With an independent Minds subscription for just
£ 5.99
€ 6.99
$ 9.99
one month
Get the best out of it The Independent
Without the ads – for just
£ 5.99
€ 6.99
$ 9.99
one month
Boyle made it to the final of the 2009 series, but eventually turned to the prize of the dance group's diversity, despite being a clear favorite to win.
"For those who may not have confidence in doing things, for those who do not have a voice, those who tend to ignore, I feel like I am a master of them," added Scottish songs. "Coming in seconds doesn't mean you've lost, it's an unfulfilled promise."
At the performance in front of Simon Cowell, who was on the panel of judges during her first appearance, Boyle said: "[I'm] excited to show Simon how much I've grown since the last time he saw me. It is my golden opportunity to have that promise fulfilled. "
"Do you know, Susan? I can't think of any other participant who has defined this show better than you, if I'm honest with you," Cowell said of her performance. "You're the one you made a big difference in the lives of many people. I'm thrilled that you're here."
Mel B, meanwhile, pushed the coveted Golden Buzzer for Boyle, who can only be used once by a judge per season, and explains: "I just want to say what an absolute honor and joy it is to sit here and listen to you. Your English voice and I will be the woman who gives you something you deserve. "
Her debut studio album, I dreamed a dream, became the UK's best-selling debut album all the time, and she has released another six studio albums. She has been nominated for two Grammy awards, in 2011 and 2012.
For her back to the series, Boyle performed "Wild Horses", which was shown on I dreamed a dream and as she performed at AGT's fourth season in 2009, which marked her US television debut.
Follow independent culture on Facebook for all the latest on film, TV, music and more