Ahmed Hilmi traveled to the Hashemite Kingdom of Jordan as part of his participation in UNICEF childhood campaigns, as an ambassador to UNICEF Egypt. During his stay in Jordan, Ahmed Helmi visited a number of schools, met with teachers and students, and played with a group of female students in a football match. From their side the kids moved around my dream, interacted with him and took the picture with him in a state of joy and happiness.
– Ahmed Helmy (@ahelmy) 28 November 2018
Ahmed Helmi published a collection of pictures and videos showing the activities he attended during the visit to Jordan's schools as part of the UNICEF campaign for childcare and youth care in all countries of the world. This came a few hours after Ahmed Hilmi published his image through his personal accounts on Social Communication sites, written on it: "I'm in Jordan .. The journey I'll live in Jordan, but Win and Lamin .. Reel Htarvoa .. We complete morning".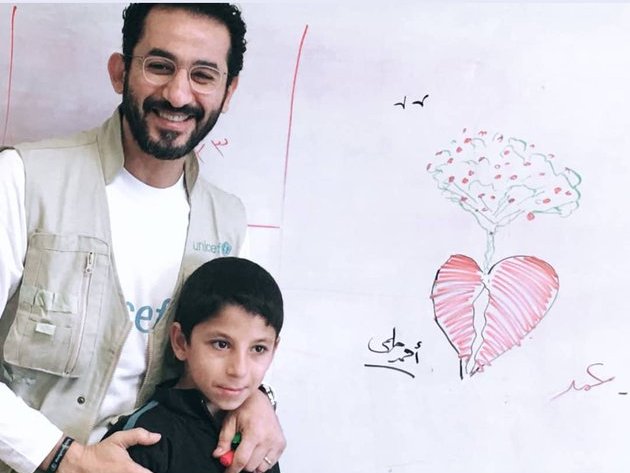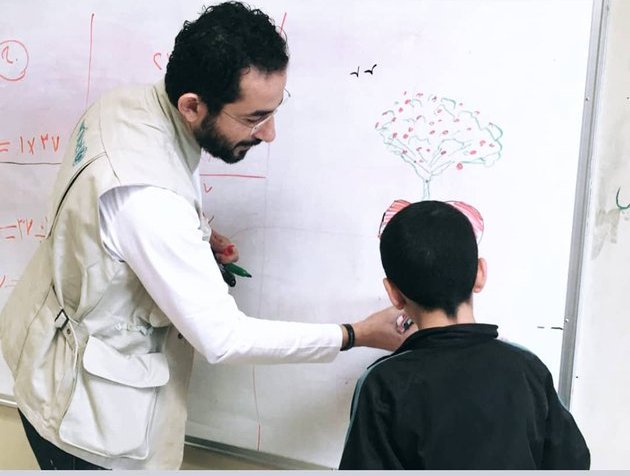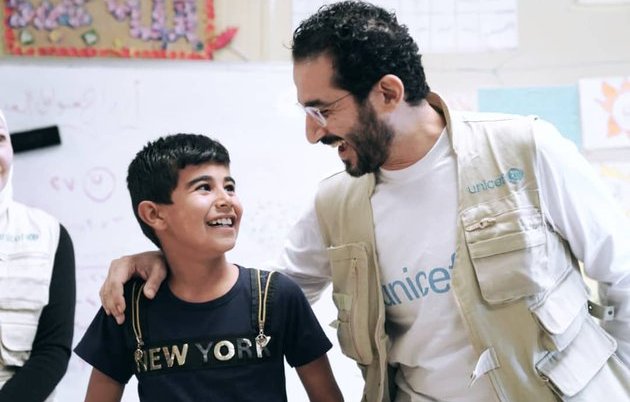 Hilmi has already collaborated with the UN World Food Program (WFP)WFP) To help promote the food-for-education project, and with UNICEF Egypt, Hilmi participated in the campaign organized by UNICEF on social media for justice Fight Unfair#, Which began in December 2015, was designed to highlight the challenges facing children and adolescents in Egypt.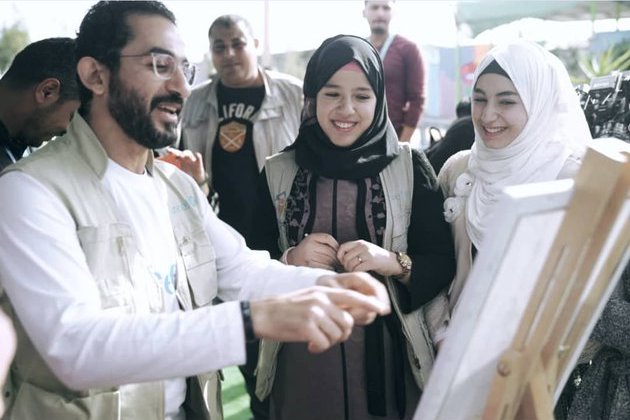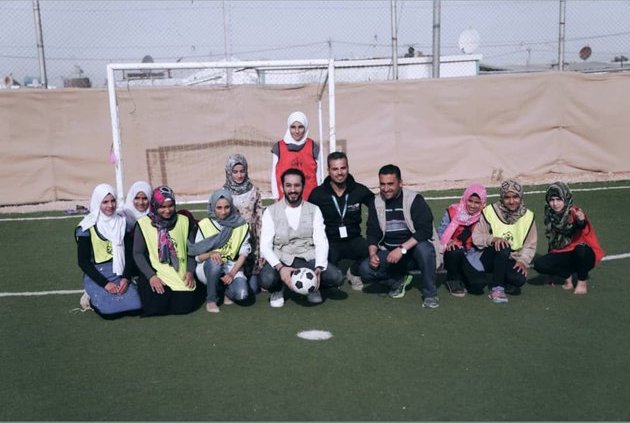 The campaign addressed urgent issues such as malnutrition, child labor and poverty. Helmi focused on the suffering of children living in extreme poverty, especially in rural areas of Upper Egypt. Following their official initiation as ambassadors of UNICEF Egypt, Ahmed Helmy and Mona Zaki appeared in two sections. Two short videos call until the end of violent disciplinary practices against children. This was a two-way contribution to the National Multimedia Campaign that demanded an end to violence against children, focusing on positive education, in collaboration with the National Council for Childhood and Motherhood and with support from the EU.
The Ouladna campaign was launched on social networks to raise public awareness about the issue of positive education, targeted at specific parents, caregivers and future parents. The campaigns have reached 80 million people.