Seth Meyers will overwrite JCC's Laugh It Up Milwaukee fundraiser at The Pabst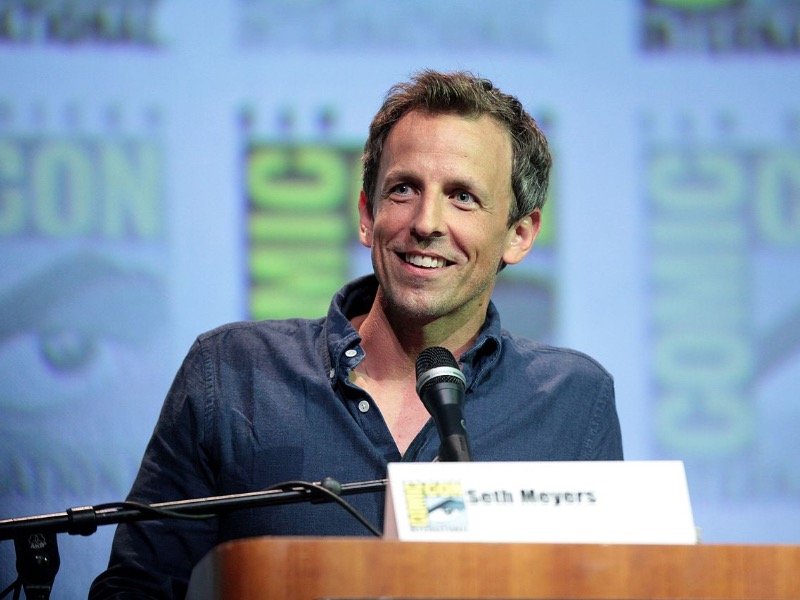 Harry and Rose Samson Family Jewish Community Center (JCC) Announces Seth Meyers Coming Back as Headline Laugh It Up Milwaukee, the annual fundraiser celebrating community partnership.
Meyers, an internationally known comedian, Emmy award winning scriptwriter and current host of NBC's "Late Night with Seth Meyers", will take The Pabst Theater stage at 8:30 p.m. on Saturday, January 12, with a profit to the JCC Benefit Program and partner Running Rebels.
The evening will mark the seventh annual presentation of Laugh It Up Milwaukee, a social and cultural event designed to demonstrate the power of organizations that come together to meet the needs of society and build a healthier Milwaukee. This year's event will be useful to Running Rebels, an organization that engages the community, the youth and their families; prevents involvement in gangs, drugs, violence and juvenile justice intervenes and manages youth by helping them make positive choices; and train youth through the transition to adulthood. Partnership plays an important role in the case, according to Mark Shapiro, President and CEO of the JCC.
"The JCC believes in partnership and community power as we see so many of our neighbors and friends who face challenges in their lives. This year, together with Running Rebels, we are focused on ensuring that youth's youth can grow up and thrive – mentally and physically – in healthy, safe neighborhood. "
Former recipients and partner bodies of Laugh It Up Milwaukee include Gilda's Club in Southeast Wisconsin (2012), Children's Hospital of Wisconsin (2013), the MACC Fund (2014), Hunger Task Fund (2015), Special Olympics (2016) and Safe & Sound (2018), and featured performances by Seth Meyers, performing at the first annual Laugh It Up event in 2012, Susie Essman and Richard Lewis , Martin Short, Howie Mandel, Patton Oswalt and Wayne Brady. Since the start – and through generosity of sponsors and donors – over half a million dollars have been raised for programs that fight cancer, bullying, hunger and intolerance.
"Running Rebels is honored to be elected by JCC as partner recipient of Laugh It Up Milwaukee 2019," added Dawn Barnett, co-executive director of Running Rebels. "Every day, we provide positive choices for youth who face the pressure of crime, drug abuse, truancy and adolescent pregnancy." With the support of the JCC, Running Rebels continues to help the community from the inside. "
Harry & Rose Samson's Family Jewish Community Center is a nonprofit social services agency based on Jewish ethics and values. It is committed to meeting the ever changing needs of the entire Jewish community to strengthen Jewish identity and to enrich the quality of Jewish life. The JCC gives the entire community a forum for open dialogue on matters that affect the Jewish life here, in Israel and throughout the world. It initiates varied social, educational, recreational and cultural programs within the Jewish setting.
Tickets will be on sale Friday 30th. November at 12:00 at The Pabst Theater website.