Rating: Immendorff Monkeys belonged to Swiss Gallery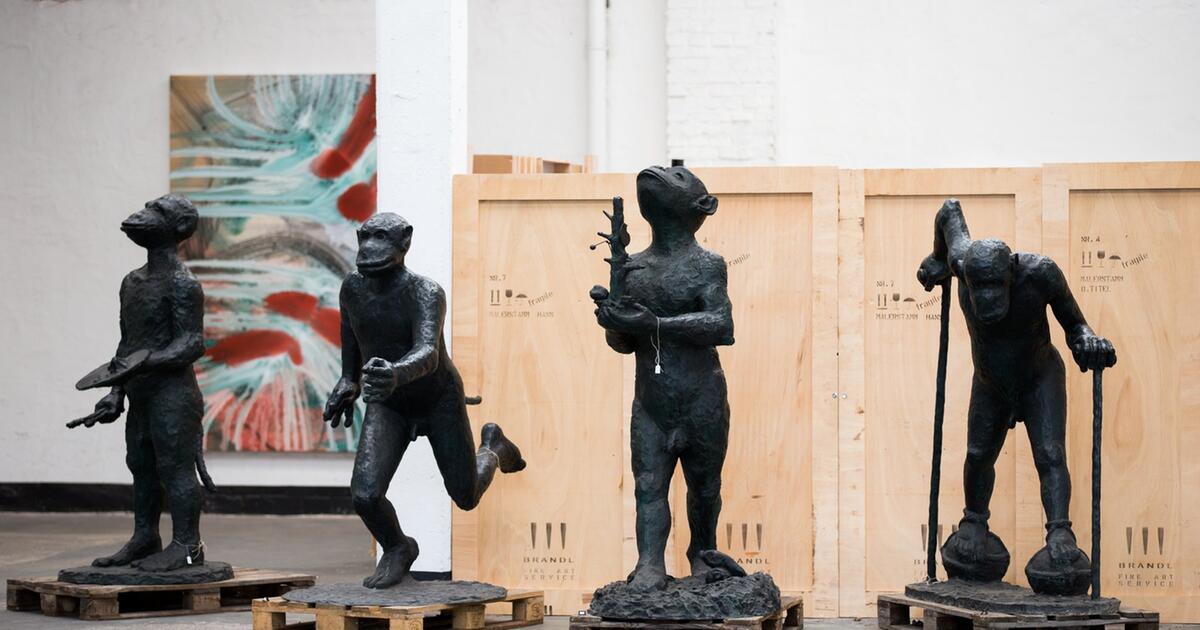 Updated January 8, 2019, 11:38
70 monkey sculptures by the late artist Jörg Immendorff have long occupied the legal system. Now in the million-lawsuit, the decision was made in favor of a Zurich gallery.
In the dispute over 70 monkey sculptures by artist Jörg Immendorff (1945-2007), the Düsseldorf district awarded a Swiss gallery over 1.6 million euros.
The court announced on Tuesday (Az 2b 2b 152/17). The bronze sculptures were auctioned in the estate of the companies of art consultant Helge Achenbach 2015 for just over 1.6 million euros.
In fact, they had heard of the Swiss gallery, the court said. She was the licensee and had cast the sculptures on behalf of Immendorff. Similar contracts from the years 2003 and 2007, the gallery could submit. Achenbach was said to have sold the sculptures that were only ordered by the gallery as commodities.
Court unmasked false expense
Thus, the gallery waged lawsuits against the insolvency administrator of the Achenbach companies. He had demanded proof of ownership from Zurich's gallery and persistently refused to pay the auction.
He had even sent bills, according to which Achenbach would have bought at least some of the monkeys.
But the court was convinced on Tuesday that these are fake invoices for the tax office. In the annual balance of the artifacts, Achenbach sculptures were never listed as property.
At the auctions, Immendorff's monkey sculptures triggered a raid four years ago. Even smaller bronze aces had changed hands for several of the estimated prices.
13 million euros from alleged bankruptcy property redeemed
Altogether, more than 2400 works from the alleged Achenbach bankruptcy estate had come under a hammer in a number of auctions. More than 13 million euros were redeemed.
2007 dead Immendorff was a close friend of Achenbach. The art consultant was sentenced to six years in prison for millions of scams on wealthy clients and slipped into bankruptcy in the wake of the scandal. Meanwhile, he has served his opinion.
In addition to Immendorff's work, works by Gerhard Richter, Gotthard Graubner, Georg Baselitz and Imi Knoebel were also questioned.
On Tuesday, the administrative court corrected its own information, according to which widow Immendorffs, painter Oda Jaune, also happened in the case as plaintiff. She was only involved as a so-called "intervener", a spokeswoman said.
© dpa

Here you see – continuously updated – the most extraordinary images from around the world.