They were greeted with great applause when they entered the ballroom of the Shangri-La hotel in Sydney, just after 8.15pm.
Meghan was surprised with a tulle dress by Oscar de la Renta in black and white, very embroidered, for the gala event, while Harry wore a blue suit.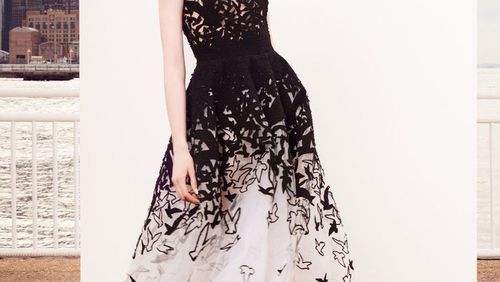 The MC of the night was the announcer Ray Martin, who reminded the audience not to take pictures of royalty.
"Please, do not try to approach them, they are not the Kardashians," he said, provoking a lot of laughter.
The polar explorers Eric Philips and Tim Jarvis were sitting at the table with the Duke and Duchess.
Mr. Philips was a guide who helped Harry and wounded soldiers from Australia, the United States, Canada and Great Britain to ski at the South Pole in 2013.