Pete Davidson talks and jokes about the division with Ariana Grande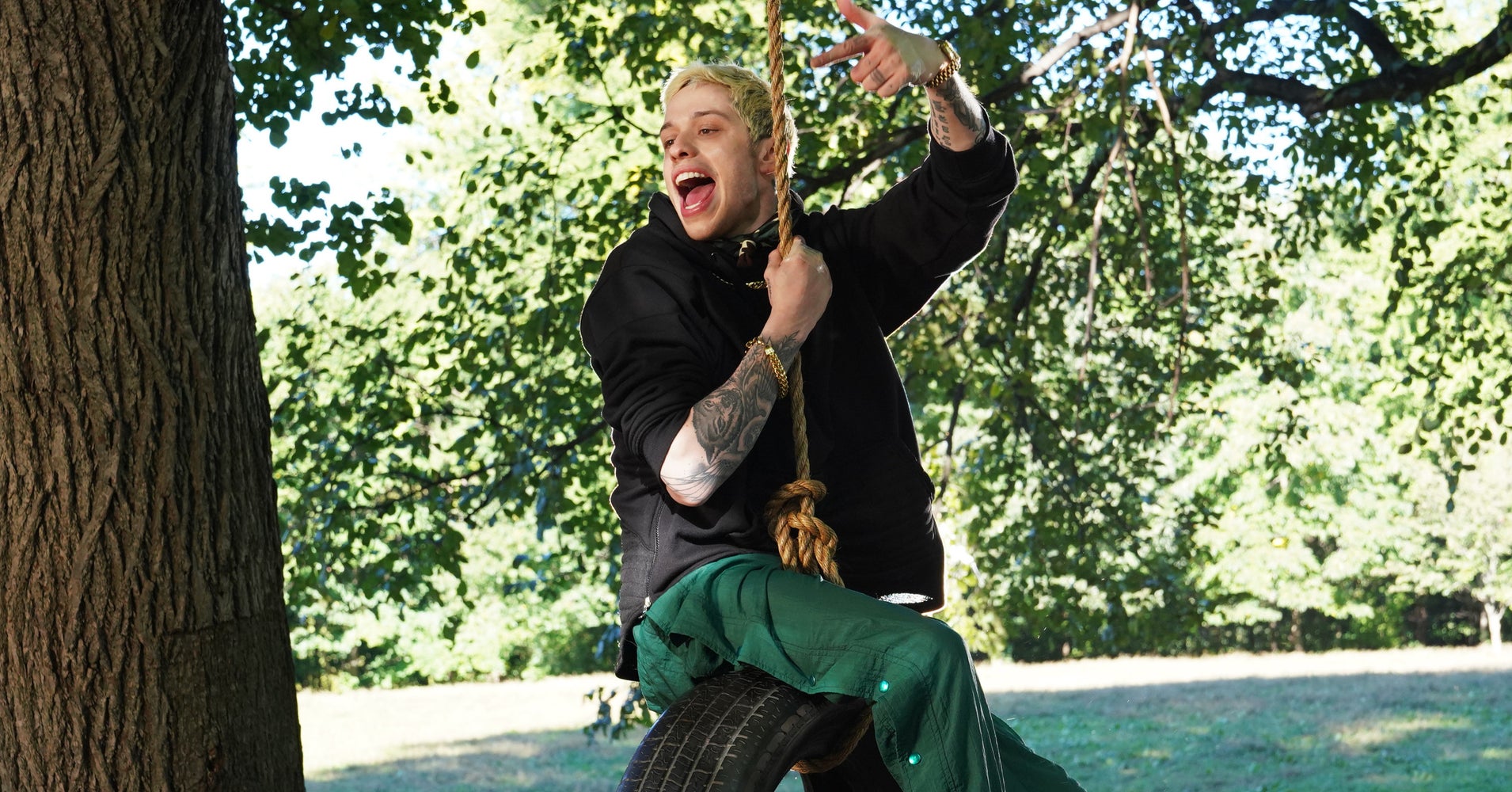 The "Saturday Night Live" comedian, Pete Davidson, first spoke publicly on Saturday about breaking his whirlwind of romance with pop star Ariana Grande, and even made jokes about it, according to press reports.
Appearing in West Hollywood in "Judd & Pete for America," a benefit to the political action committee on Swing's left, Davidson said: "Well, as you can see, I do not want to be here." Many things are happening. Does anyone have an open room? Looking for a roommate?
In June, Davidson confirmed his commitment to Grande after they had been dating for a short time. The news of their separation broke down earlier this month. His appearance in the benefit he co-organized with Judd Apatow was his first performance since the breakup. He canceled a show at Temple University in Philadelphia last week.
In a routine full of explosions, Davidson joked about all the body art that had managed to mark his relationship with Grande.
"What else is going on? Um, I've been covering a lot of tattoos, that's fun. I'm fucking zero for two in the tattoo. [department]"He said, according to people. (Davidson had previously covered a tattoo of his ex-girlfriend Cazzie David).
"Yes, I'm afraid of tattooing my mom, that's how bad it is," he joked.
Big has been seen with a bandage covering one of his Davidson tattoos.
"So, obviously, you know, we broke up or whatever, but when we got engaged to her, we got tattoos," Davidson said Saturday night. "And it was like in a magazine like, 'Was Pete Davidson stupid? & # 39; And 93% said yes.'
He added: "So, my boy, he was like," Do not listen to that fucking man, they're literally fucking those who hate. " And I'm like, yeah, fuck that. I'm not stupid. And the other day we were in my kitchen and he told me: "Yo, brother, it turns out you were stupid." "
Apatow praised his co-host for acting so soon after breaking up with Grande, E! News reported.
"Well, you put me on the wheel, I had to do it," Davidson said, joking. "Fuck my feelings."
Apatow joked: "I care more for the United States than for your feelings, I care, I care more for America than for Pete's feelings."
"I feel like I'm America," Davidson said. "I'm a nice guy who keeps getting kicked in the dick, you're like," Oh, that damn poor kid, I hope he does not kill himself. " That is America. "