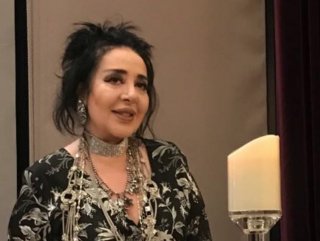 About fashion artist Nur Yerlitaş on Instagram via Instagram, "What shall I do, Allah Allah, martyrs, Mahites are enough!" because of the lyrics; singer Tugba Ekinci, Family, Labor and Social Services Ministry, Turkey Harbor Preparation Veterans Martyrs Widows and Orphan Association of Martyr Families Solidarity Social Cultural and Solidarity Association was concluded the investigation launched at 72 individuals and criminal justice institutions, among them.
The Prosecutor's Office for the Investigation of Press Offenses in Istanbul, the suspected respect for the memory of the security forces such as the martyr in the terrorist attack, the warnings on him, courtesy, and respect for the act subject to the exploration profession, may be subject to permission by the Ministry of Justice for permission. From the Department of Yerlitas, "Turkish nation, Republic of Turkey, state institutions and bodies of humiliation" crime "there is no room for permission to investigate" The answer came.
DECISION IS GIVEN
For this reason, the prosecutor's office, because there is no possibility of conducting investigations on the grounds that there are no necessary conditions for public prosecution for offenses, "there is no room for prosecutors" He decided.
Article 301 of the Turkish Criminal Code, "Turkish nation, the Republic of Turkey, the judicial institutions of the parliament and the judicial bodies of the state person, are punished by imprisonment for up to 2 years 6 months" It organizes the offer. But in the last paragraph of this article, "The investigation of this crime depends on the permission of the Minister of Justice" Called.
"I gave my ANTI-REACTION"
Fashion designer Nur Yerlitaş stated in his statement that it was on his friend's birthday in a hotel on the day of the event and used the following claims: "During live music, I started chatting with my followers by connecting to the live broadcasts of the social networking program. But I continued to talk without seeing any comments on the screen due to myopia. During the fight against terrorism in the east and southeast, there were some comments about our officers, I made a statement about my brother Nuran Çetinkaya about the warnings not to close the publication, I demand that the non-prosecutor have given me the refusal to act as a reaction