Nicolás Roeg, one of the most admired and influential filmmakers in Britain, died at age 90, his family announced.
Roeg is best known for a series of acclaimed films in the 1970s and early 1980s, including the horror Don & # 39; t Look Now, the Australian drama Walkabout, The Man Fell to Earth (starring David Bowie) and Performance (starring Mick Jagger). He developed his own distinctive style of filmmaking, which usually involves puzzles, non-linear narratives, lyrical visuals, and challenging subjects such as sex, death, horror, and mental crisis.
His films seldom appealed to mass audiences, but they often received critical acclaim and became cult classics. His influence has been recognized by filmmakers such as Christopher Nolan, Paul Thomas Anderson, Steven Soderbergh and Danny Boyle.
"I've been told that my films are difficult to market," Roeg told The Guardian in 2007. "It's not a horror movie, it's not a thriller." Yes, there is a love story in it, but it could hardly be called a romance. People love things in boxes, classify a genre. But it's just life. Life and birth and sex and love, not necessarily all go together. "
Before starting to direct, Roeg was an outstanding director of photography, and worked in films like Lawrence of Arabia by David Lean and Doctor Zhivago, The Masque of Red Death by Roger Corman, Petulia by Richard Lester and Fahrenheit 451 by François Truffaut.
Without formal training, it made its way from the bottom. Born and raised in London, Roeg said he only entered the film industry because there was a studio on the other side of his childhood home in Marylebone. After leaving school and completing his national service, he landed an informal job in the studio in 1947, starting as a tea maker and rising in rank from child to camera operator.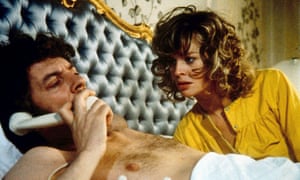 In 1968, having established himself as director of photography, Roeg partnered with filmmaker Donald Cammell for his debut as a joint director, Performance. The film was originally designed as a vehicle for Mick Jagger, who was at the height of his fame, but between the mystical tale of the gangster star and the Cammell rock and the visual inventiveness of Roeg, the final product was considered little conventional for its launch by the studio. and it was archived for two years, but it became a counterculture success.
Roeg's follow-up was equally unconventional: Walkabout, set in the Australian interior and starring a teenage Jenny Agutter and the Australian Australian actor David Gulpilil (his screen debut). As with Performance, Walkabout was a commercial failure in launch, but it grew steadily in status and recognition.
It was Don't Look Now from 1973 that gave Roeg his first genuine blow. A supernatural horror set in dark, low-season Venice, with Donald Sutherland and Julie Christie as grieving parents, is a regular item on the charts of the best British films ever made.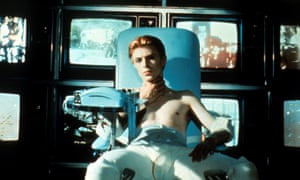 Roeg continued with a constant succession of unorthodox characteristics, among them the science fiction The man who fell to the earth (who capitalized on Bowie's pop personality), the psychological thriller Bad Timing (starring Art Garfunkel and Theresa Russell, the latter with who Roeg contracted marriage). in five of his films), Eureka (starring Gene Hackman), Insignificance, and the tale of the desert island Castaway.
After the unusual feature of The Witches of 1990, based on the story of Roald Dahl and made with Jim Henson's creatures workshop, Roeg's production became more scattered and sporadic: minor erotic thrillers, short films and a final feature, Puffball: The devil's eyeball, in 2007, and a memoir, The world is always changing, in 2013.
Having risen in the ranks and devised his own unique cinematic language, Roeg maintained firm convictions in cinema as a distinct art form. "Movies are not scripts, movies are movies," he said in a 2006 interview. "They are not books, they are not theater, it's a completely different discipline, it exists by itself, I would say that the beauty of this is that it is not the theater, it is not repeated, it is made up of pieces and pieces, things are happening that can not be obtained again. "
Roeg is survived by his wife, Harriet Harper, and their six children, Waldo, Nico, Sholto, Luc, Maximilian and Statten.