Netflix buys worldwide license for Neon Genesis Evangelion TV Anime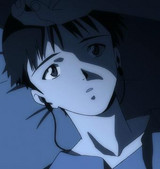 Through its NXOnline Twitter account, Netflix has confirmed the first details of the acquisition of Neon Genesis Evangelion, the series that has managed to stay in generations of fandom despite being officially out of service since 2010. According to the account, the acquisition is on 26 episodes of the TV series plus the Evangelion and Death / Rebirth movies.
Everything is right with the world: Neon Genesis Evangelion comes to @Netflix. pic.twitter.com/2pQ1lG1h9e

– NX (@NXOnNetflix) November 27, 2018
Of attention is also the confirmation that Netflix has achieved worldwide streaming rights for the comics and movies, and for the first time, it appears that the Evangelion TV series and companions will be available on a streaming platform outside of Japan. The series went out of print outside Japan with the release of the first Eva Rebuild movie in 2010 and was not officially available again until Japan's exclusive booklet was released in 2015. The series and films are scheduled to launch on Netflix in spring 2019.