Neither Caracol nor the RCN managed to be No. 1 of the review with their new reality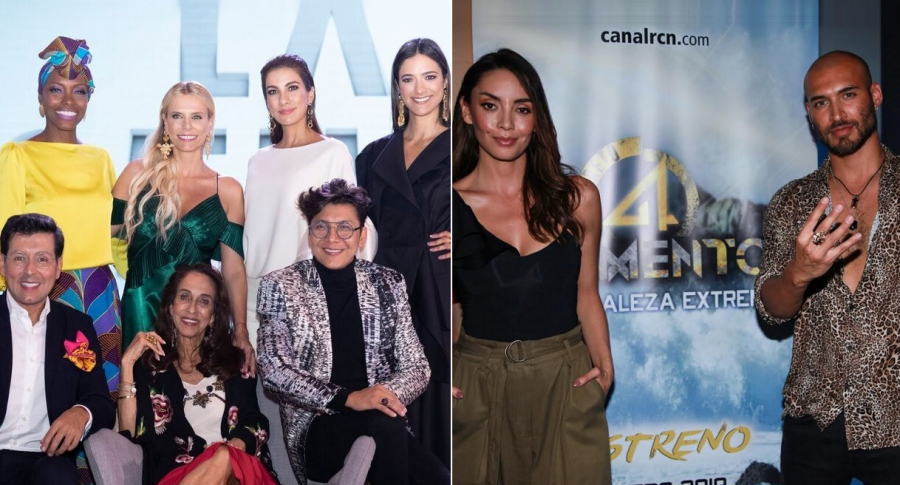 In second place, with almost four points less than Loquito por ti & # 39; s placed & # 39; Agency & # 39; (10.72), a competition for models like Caracol premieres on Tuesday.
That reality was met between 8 and 9 am, with "Challenge 4 elements" by RCN, which at 4.80 points remains in box 9 of the top 10 of the most sought after evenings and nights of the aforementioned national channels.
The RCN also managed to get into the ranking with & # 39; Heart's Law & # 39;, which took 5.27.
The rest of the boxes in the top were for Caracol with the "La Piloto" newsletter at 7 o'clock in the evening and the progress of it, the informative at noon, the repetition of "The Agency" (which did 5.5) and & # 39; Elif & # 39;.
All these data can be seen in an Ibope publication on Twitter, where Channel 1 was not included, which also premiere production at 8pm: "Without sines yes it's paradise", which was very close to the audience level of the RCN reality by 4.3 points, according to a review by Colombia.
As for the latter, it should be mentioned that Channel 1, the same evening on Tuesday, gave a much higher rating of its series, 8.9, apparently because it was based on another measurement technique that it shared the Twitter account.
Here publications of the prizes of the three national channels:
[COL] #RatingOficial – January 7 and 8, 2019 pic.twitter.com/t08LXSwKpi

– KantarIBOPEMedia AL (@K_IBOPEMediaAL) January 9, 2019
The third season off # SinSenosSiHayParaíso debuted yesterday with 4.3 off #Rating, achieves historical maximum for the new @ Canal1Colombia And it will be your number one program @CVillaloboss @ MajidaIssa1 @CGaitanOficial @siachoque @FabianRiosS @gregoriopernia @ELIANISGARRIDO

– Rating Colombia (@RatingColombia) January 9, 2019