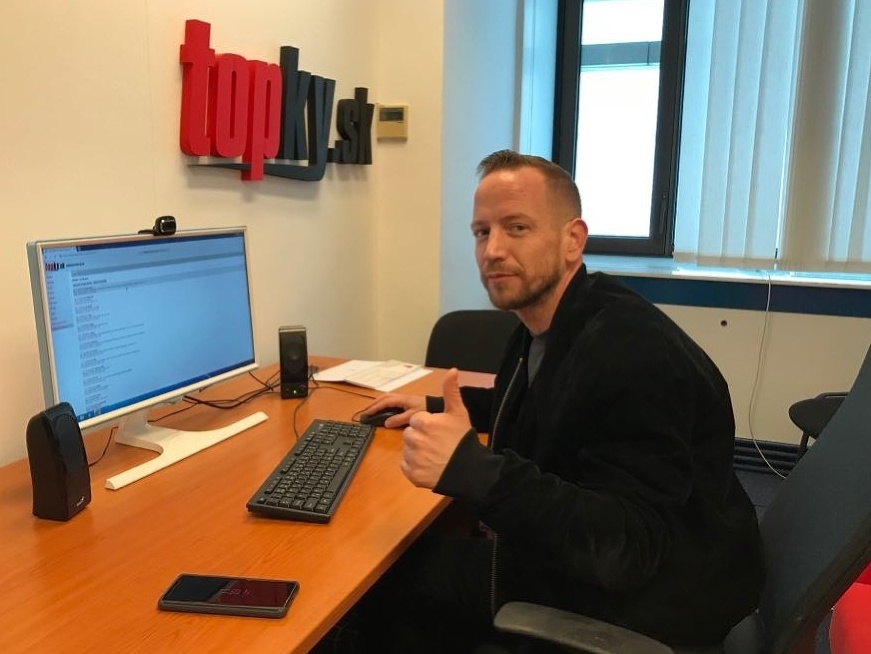 Everyone knows famous songs like "Evening with Luso" or "Rain you do not Stop", which has over 2 million views. The formation of 4 boys (Čistychov, DNA, G-BOD, Miso White) who created the 4D project was a phenomenon in Slovakia, and every song of production was immediately a hit. After a long break, White returned to the scene last year, where he hosted a famous artist and began publishing to perform public.
"At 4D, I remember a great time, where all the boys enjoyed freedom, club performances, and when playing clips, it was incredibly fun. Well then I felt I needed some breathing space and prepared another musical inspiration", explains Miso White. However, who thought it was a prelude to his upcoming album, they were incorrect. White is not planning to launch an album, just the opposite. "I had the opportunity to free the album, it was a great experience, but this is more fun. Definitely" Captive "is not my last solo thing, I have many of them, but I want to let the visuals progressively," says white.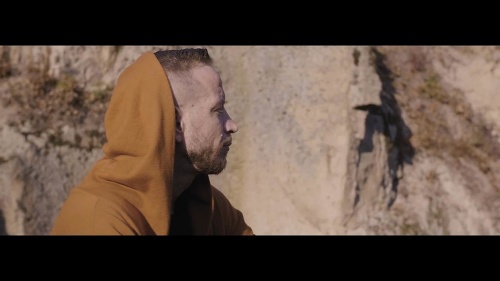 Part of the song "Forbidden" revolutionized the nature areas of the picturesque Hungarian town of Lillafüred, especially in the eastern part of the Bükk Mountains, where beautiful scenes from the mountains or waterfalls were created and the other part was made in Slovakia in Aroborét Mlyňany. "I have chosen places that capture the song" Forbidden. "These are the places where people are crowded, there is silence and space itself wakes up on a man he needs to stand and think about life. I was the only one afraid of to shoot the waterfall, because during the shooting we had a stolen technique of 6000 €. In any case, the main slides were left to us, creating a composition with a visual that has a soul " remembers director Adrián Kutný of the unpleasant incident.
The lyrics are written by Misho White, the composer himself, produced by Hoodini, supplemented by guitar elements by Samuel Kovács and by director Kutný behind the camera by Martin Faragula. And as the most important female figure was the distinguished and beautiful model Soňa Štefková.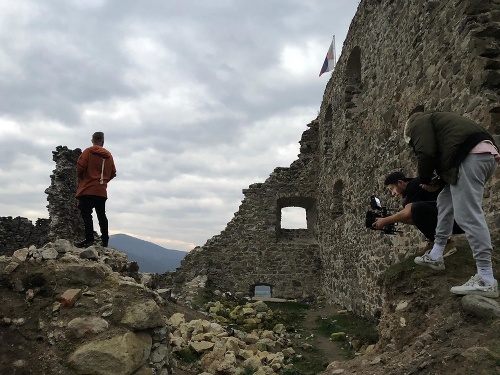 "I'm happy for all those who participated in this song. It's my personal statement, the more I like this latest visual." "Fengslet" shows the so-called "emotional prison" that each of us has experienced when the other side moves away after a break, and you remain "dependent" of memories and past as you think best about what happened to you at the moment. But you have to move on and move, do not have to hold on to the old things they are doing well, but they hold you "jailed." I think I will delight my fans with this new song and will not be "caught" just on my old tracks, " ends smiling white with a smile.
Your question has been sent! Thanks.
Online interview
11:23 – Question from: Veronika
Hi, how did you get a video clip? Are you ready for your vacation? Are you buying gifts at the last minute? 😀
The clip was shortened on time, something cold. Darceky …. I'm always at the last minute: D

11:24 – Question from: Victor
Hi, how old are your feet?
Bracho, I do not know what it is, but 8: D

11:26 – Question from: Hox
Would not better mention "miso cierny" for ropes? Jou
I have it in civil, so why change my identity?
11:28 – Question from: mary
Mishko and your boyfriend are you? What is your ideal woman?
I do not have the idea or the boy … but if I meet a woman with whom I want to be on a wave … I do not need perfect ideals
11:31 – Question from: Homi
Miso Caaau on your music I have experienced the most beautiful times. 4D does not intend to invite you? what happened there?
4D was especially a project that was not dated .. and we are a group. There we learned to cooperate and enjoy music, but everywhere it grows in our direction and we wanted to try the solo course. I'm glad we will meet on a podium sometimes and maybe … well coskoro in the studio together 🙂
11:33 – Question from: lenocka
Hi, I have a question for a song. What does it impose on you? What are you from the past? Otherwise, good song!
The whole song is based on emotionally exhausted … When something's caught me, it's just about relationships because it's about real feelings. I can not even feel the money or my career. That's what the song is about and I think it's a pacifist
11:35 – Question from: Songe
How long did you take the clip? Everything went well? Got some fun stuff :)))
Well, rob us! Now it's fun, but then it was not, I'm a technician of the techniques and the things we've come to. And when I became a rock, I was fucked up
11:35 – Question from: zvedavec007
Are you planning further cooperation within 4D?
Let me surprise you: D
11:43 – Question from: Tina
Do you have a phobia?
EEE did not
11:44 – Question from: porucha79
Will it be faster?
Of course I want to combine it … even slower, even faster
11:45 – Question from: reku5
Where do you see the inspiration of new songs?
In zenach … it is the greatest inspiration
11:45 – Question from: pipeshaw99
When does the next track come out?
Let's surprise you, coskoro
11:48 – Question from: Mia
As a 4D group, you have had a Green Smoke song. How did it come from? Respectively. where did you take inspiration?
We wanted to point out the difference between alcohol and "green smoke" …. when it is closed, why not for alcohol ….
11:50 – Question from: A woman without name
Have a good day, who helped you choose clothes and special shoes when you took a video? 🙂 I could not overlook these unusual boots …
All the styling was taken care of by Romy Kapitanova, you can also find it on IG. She makes the custome vecicky, even those shoes
11:50 – Question from: Lil
What was the hardest time for you? And what better?
The furthest is the amount behind me and the cake is just the best
11:52 – Question from: Miros
How long does it take for you to produce a true quality hit and what must it contain? I'm sorry, but this song does not have juice or invention … For a man over 25 inconvenient. Maybe he will get out of the prison in the daylight …
Thank you for seeing, this song does not have a goal, everyone finds it, so there are many different music styles and artists. Hit … is sometimes created in just 5 minutes
11:53 – Question from: Rob
You are planning to release another album like 4D. When hi, see in the original set or someone wakes up / wakes up?
I do not know the album, but do you judge something together … and definitely in the flood, see what more? : D
11:54 – Question from: Scotsman
Michal zdravičo 🙂 What inspires most in music? Do you intend to build some interesting cooperation?
That's exactly what inspires me most when I work with different artists. Jasneeee I plan a lot
11:56 – Question from: Erika
I do not know you, but never thought of "Without a napkin" session?
Anoooo, with Lady Mel and Hafner, and I do not remember when exactly that was … about 7 years back … fuuuu pointing davno
11:56 – Question from: Rebeka
What clothes do you have panties, boxers, tango …?
Just fell over the weekend … otherwise I go sharply: D
11:57 – Question from: SIZ
Where do you see for 10 years? 🙂
Where I was 10 years old: D every year or year I have my caro, you only need to know it
11:57 – Question from: Karolko
So then nazbieras single Went on him in a carrier? Ep? The album?
That is right!
11:59 – Question from: Juraj
And what stolen cubes? You reported to the police, I would give my hand. But you did it like a Mr., you are an idiot
Thanks bro. We spent seven hours with the police to say that at least, I think I can not find anything. We lost 2 laptops, hell, when we thought we were out of order … we got almost everyone

12:00 – Question from: henna
Why does not Vas Cirova mention the author as a song?
It's probably about him (I think it's a tribute to the author of the text and the music, but that's the choice between each artist)
12:02 – Question from: Zlatica
Misko no konecne !!! I enjoy the joy of the song jailed … sometimes I feel it when I listen to the song I'm better. Just so thank you for your voice and the text, I hold my thumb
Thanks !!! You choose such a man as you do right now. I look very well thanks
12:03 – Question from: Katka
You say somebody stays imprisoned after the split, even though the other side is already gone. Have you happened? If so, what did you eventually need to continue?

It will sound like a clisee … but CAS .. it has been done to me more than that, so it only works once
12:03 – Question from: Zuzana
What is your best source of inspiration?
I have already answered this question, but ZENY: D
12:04 – Question from: Peter
Hi, when do you have first sex?
It's not … is still cakam na tu pravu: DDD
12:05 – Question from: Jožko
How did you find beautiful places to shoot? Who was the author of the movie idea? I hold my thumb
My reziser Adrian Kutny has kicked it up and is responsible for finding, but we were also on sight of the place, some 2,000km we were overwhelmed
12:06 – Question from: janap
Great work, I do not have a question, I just hold my fingers.
Thanks, good day
12:08 – Question from: Jozo
Who is it? Nobody knows him
Tell anyone who does not know me: D

12:08 – Question from: Dog Falzetík
Do you want to go to Komarno or Štúrova by chance? 🙂
Definitely we add coskoro … this year we probably will not get it 🙁
12:08 – Question from: Terez
Hi
Hi: D how are you doing?
12:09 – Question from: beans
what would you refer to your younger self?
A little to dry: D
12:09 – Question from: Luca Brasi
Seruss, would you not have anything to give me 10 euros to Saturday? Thanks.
Even 20: D give us the credit
12:10 – Question from: Niki
Hi, when will the song be found on iTunes?
Sorry, I'm losing, and since I've been working for a week … I can not do it now
12:10 – Question from: Zuzana
Which song is your most proud?
An artist must be proud of all his children … I am also my all
12:13 – Question from: Júlia
What did you learn and how did you think you wanted to play music? What did you do with that?
They took me to the conservatory (drums), only in those times the music was not considered to work properly … when I finished gymnaziet, I realized that I should not be opposed .. but vidis when there is some chest and ides for Then, in the end, you can do it
12:14 – Question from: Lejla
Hi, do not plan to work with Sima in the future? It would be an interesting combination
I am open to collaborating, just have to catch the music
24:15 – Question from: Luca Brasi
Seruss vocalist, do you think the old times will come back? in terms of RNB culture's upheaval?
When looking at world performers – Jason Derulo, RnB is still in the meantime … bohuzial uz ne na SR
24:15 – Question from: Dusan Klocan
And you who?
And you? I know who I am
12:16 – Question from: Lukas
Cawko Misho when do you go to the east?
Now we come: D and where have you been?
12:17 – Question from: Laco
did you kick any repu? When do you love repu?
I did not kick up because I'm not really a repertoire … but I'm sure I'll have fun on the stage
12:18 – Question from: Martin
Your mother's mouse is my colleague. All (42) of those in LN hold very much!
Jeeeeeee, I say hi to NN and let you predavaaaaa well
12:19 – Question from: Dušan
"singer": D what genre ..? You know what, neither nothing … good luck
And you …