Meghan tries her hand at football Aussie Rules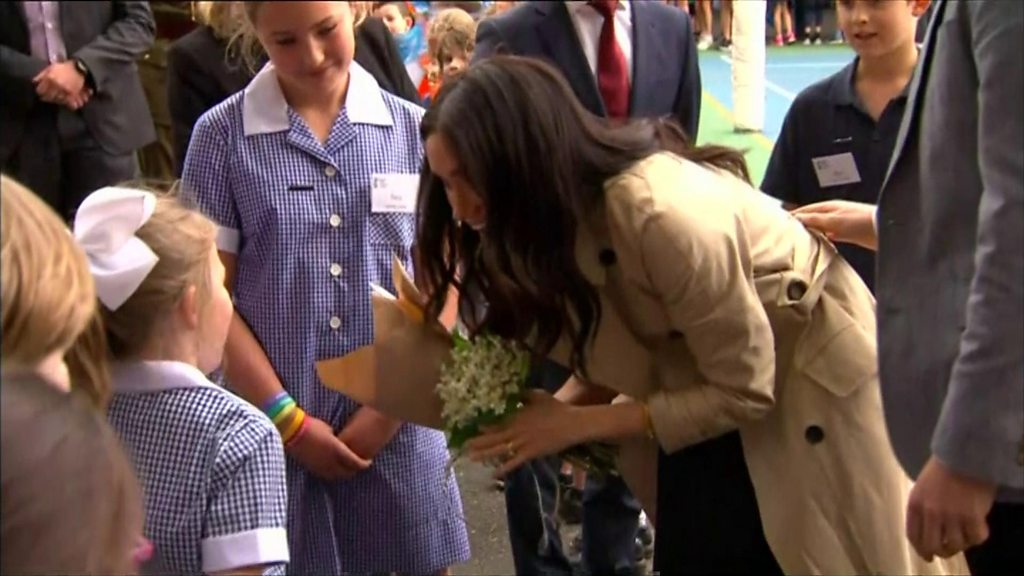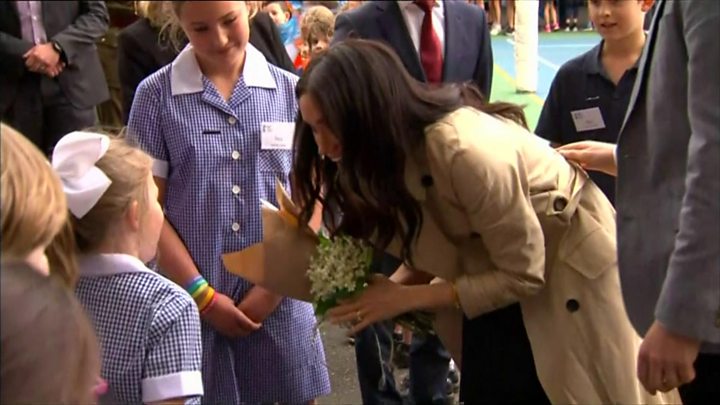 They say that when they are in Rome, do what the Romans do. And the Duchess of Sussex did exactly that when she tried her luck in Australian football in Melbourne.
Meghan threw the oval ball during a reception for her and Prince Harry on the third day of her tour of Australia and New Zealand.
It was part of a sports demonstration for the UN campaign This Girl Can.
Thousands of people came to see the couple, who recently announced that they are expecting a baby.
Prince Harry and Meghan abandoned their strict program and instead spent 25 minutes meeting real fans.
Some members of the crowd gave gifts to prospective parents for their unborn child, including 10-year-old Courtney Pistone.
She gave Meghan a big teddy bear. "I gave it to her for the daycare," she said.
"I thought it would be appropriate because we did not know if it was a boy or a girl and both boys and girls like bears."
Some members of the crowd sang Stand By Me, a song that the couple chose for their wedding service in May.
The duke and the duchess then went to a reception at the Government House.
During a physical fitness exhibition held by 150 women, Meghan was convinced to throw a ball of the Australian Football League (AFL).
"I'm not sure it's good," she said, before trying. "I'm not sure I did it right!" she added.
Jerril Rechter, who showed the couple, said: "She passed an AFL soccer ball, she made a handball, that's something incredible for anyone."
During another demonstration, Meghan was surprised when a group of school children demonstrated a miniature F1 race track.
The students of Trinity Grammar forgot to remind Prince Harry and Meghan of the noise generated by miniature cars.
The couple had lunch at the Charcoal Lane social enterprise restaurant, prepared by young indigenous chefs.
They ate a plate of mushrooms and quinoa nests, and roasted kangaroo, followed by a main dish of wild boar, saffron risotto and barramundi.