Meghan Markle used princess Diana's jewelry on her tour of Australia and it was so exciting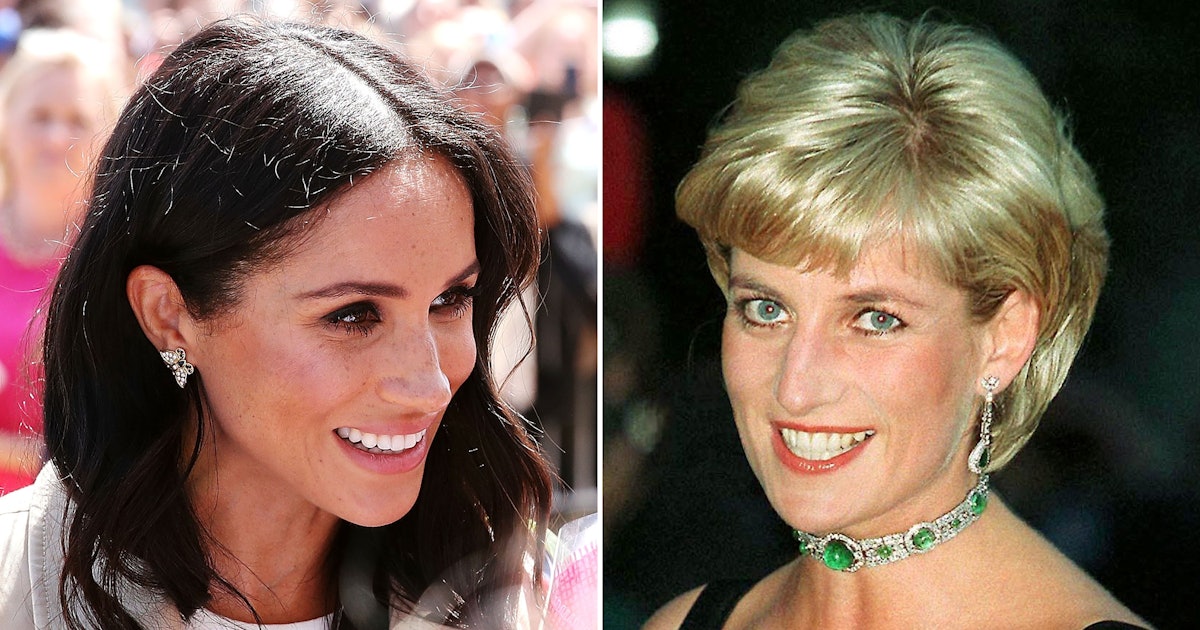 The real tour of Meghan Markle and Prince Harry has officially begun, as has the whirlwind of stylish options of the Duchess, which has particularly excited me. However, its style is much more complex than it probably seems on the surface. You see, there's a lot of planning in every outfit and accessory, and there's a reason why Meghan Markle used Princess Diana's jewelry on her tour of Australia. Many eagle-eyed realists who saw their accessories are convinced that this was the way the duchess paid tribute to her mother-in-law in light of the news that she is expecting her first child with Harry.
The famous Diana wore the earrings in May 1986 while in Vancouver during a Canadian royal tour, accompanied by her then husband, Prince Charles. At that time, the icon of enduring style chose to match the discreet tacks with a matching gold necklace. However, Markle opted not to use the complete set.
The newly born Duchess of Sussex also immersed herself in Diana's jeweler to buy her gold bracelet, which was set with two giant blue gems. Diana was photographed wearing this in the same year as the butterfly earrings, most memorably in a sweet photograph where she interacted with the audience on tour.
Of course, this is not the first time that Markle honors Harry's late mother through her fashion choices, as she decided to wear one of Princess Diana's aquamarine rings on one of the most important days of her life. ; Your wedding with Prince Harry.
Even if the late Princess of Wales could not be with them in person to celebrate, her ring shone on Markle's finger throughout the marriage reception.
According to Marie Claire United Kingdom, Diana stipulated in a letter that her impressive collection of jewelry should be left to her children should she pass away. She wrote: "I would like you to assign all my jewelry to the part that my children must have, so that their wives can have it or use it in due time." And both Prince William and Prince Harry have ensured that Di's diamonds are truly forever, since both Kate Middleton's and Markle's engagement ring are a magnificent nod to her late mother.
It has been claimed that Diana's butterfly earrings are a new addition to Markle's wardrobe, as they were "a gift from her husband, Prince Harry, for the happy news that he would soon become a father." In case you have been sleeping under a rock for the past 24 hours, it was announced on Monday morning through the official Kensington Palace channels that Markle is pregnant. The announcement read: "Your Royal Highnesses, the Duke and the Duchess of Sussex are very pleased to announce that The Duchess of Sussex is waiting for a baby in the spring of 2019. "
I'm 150 percent sure that if Diana were still here, I'd be over the moon for Markle, Harry and news of his future son. I think she would have been an incredible grandmother. While it is sad that she is not there with her son when he becomes a father for the first time, I have no doubt that he will be an amazing father, just like Markle.