Meghan Markle suffers another wardrobe flaw, wearing a transparent skirt in New Zealand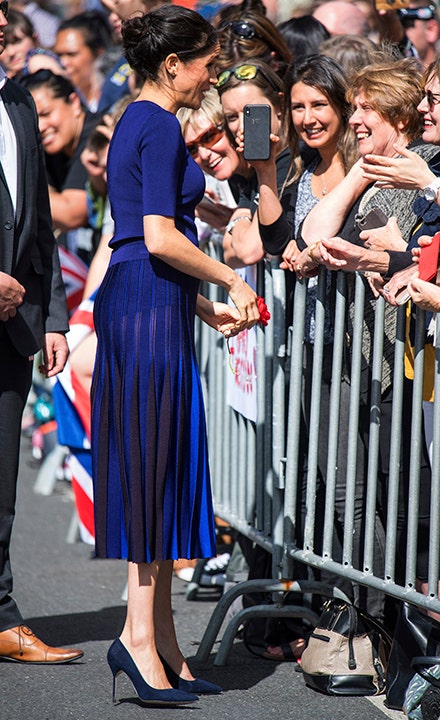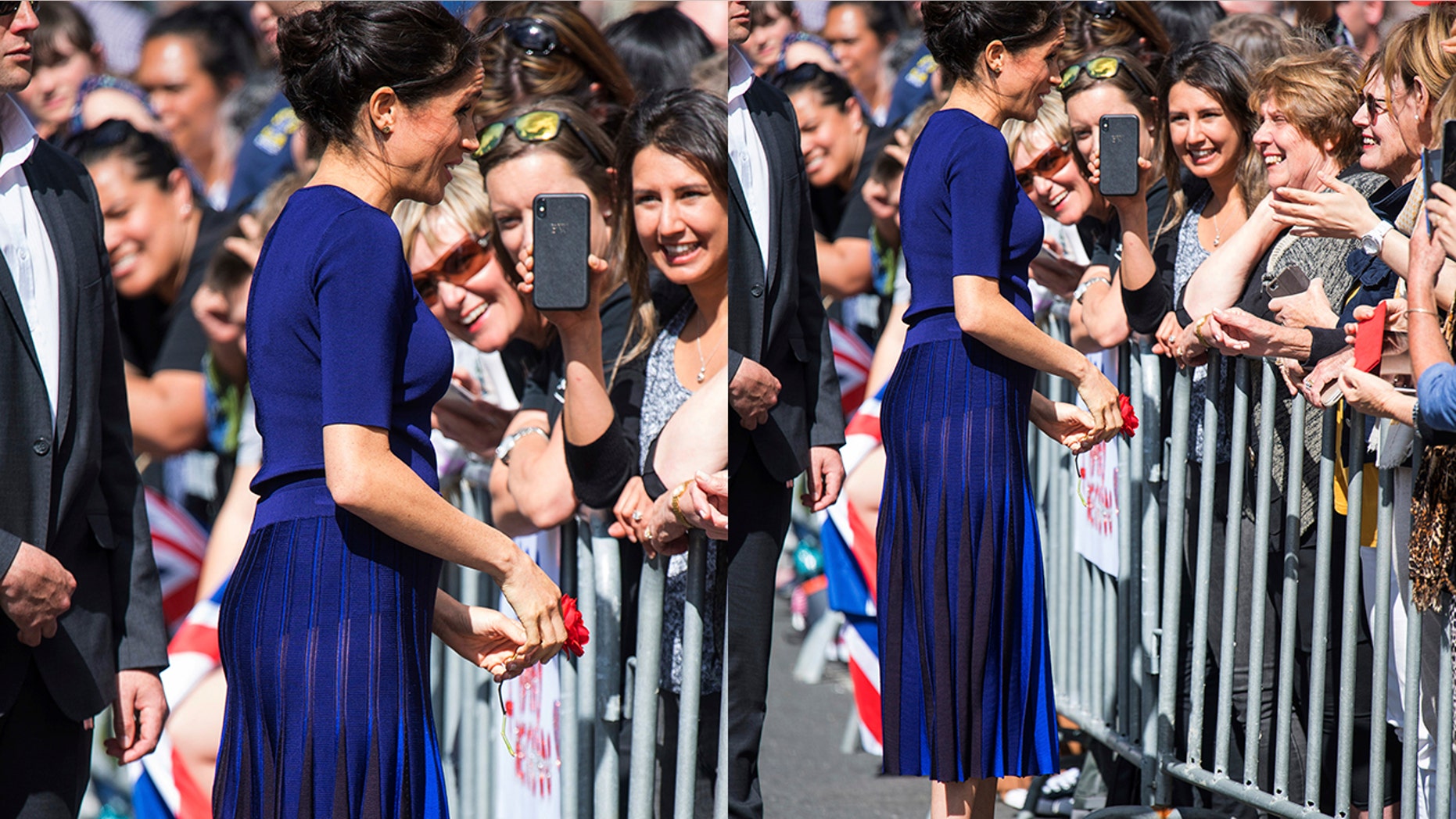 Another day, another wardrobe failure.
While they were on the last leg of their live tour, Meghan Markle and her husband, Prince Harry, took a minute to greet the fans while they were on a walk in Rotorua, New Zealand, on Wednesday.
The 37-year-old pregnant paired a royal blue Givenchy short-sleeved sweater with a knit and suede skirt, navy blue heels for one of her final sets of the tour. But the pleated skirt revealed a little more than was probably thought.
In the photos taken of the fans of the Duchess's greeting, it is easy to see through the pleated design to reveal what the king was wearing underneath.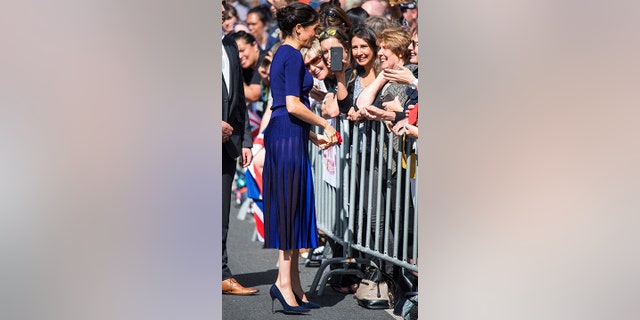 It is possible that Meghan's "malfunctioning" was simply that of the Duchess who got into the clothing trend that is a current staple in Hollywood, but a transparent skirt is not something that Queen Elizabeth would likely approve.
Just last week, Meghan suffered another fashion bug when she broke it with a price tag still on her dress when getting off a plane with her husband in the Kingdom of Tonga. The price tag was clearly on the dress and, thanks to a strong gust of wind, while Meghan and Harry moved, the world could see the accidental fake fashion of royalty.
But throughout the 16 days of her real tour, Meghan has also shown some spectacular looks.
While in Fiji at the state dinner on October 23, the former "Costumes" star was cradled cradling her budding baby while shining in a sky blue and sleeveless dress.
The Duchess of Sussex paid homage to the host country by wearing the blue Fijian outfit, according to Entertainment Tonight. The duchess complemented her appearance with a pair of brilliant diamond spider earrings.