Luciana Abreu brings courtesy to Yannick Djaló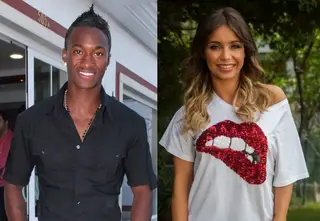 "Correio da Manhã" expects it Luciana Abreu has filed application with family and minors of Cascais against former man, Yannick Djaló. In the case there will be no payment of the maintenance permit for the daughters of both, Lyonce, of eight years, and Lyannii, of six. The singer will claim the payment of 111,000 euros, which corresponds to errors of more than two years in the maintenance pension.
Yannick Djaló responded to this paper and proved calm with the situation and said he never went into the standard of this issue. The player says he has proof of the transfers he has made, worth five thousand euros a month. In addition, he says he will use the case to go to court to fight for his rights as a father, since he accuses Luciana of not allowing him to see his daughters a year and a half ago.
It is recalled that Luciana Abreu and Yannick Djaló divorced in 2013.