Kim Kardashian reveals that she was in ecstasy when she made her sexual tape on Kardashians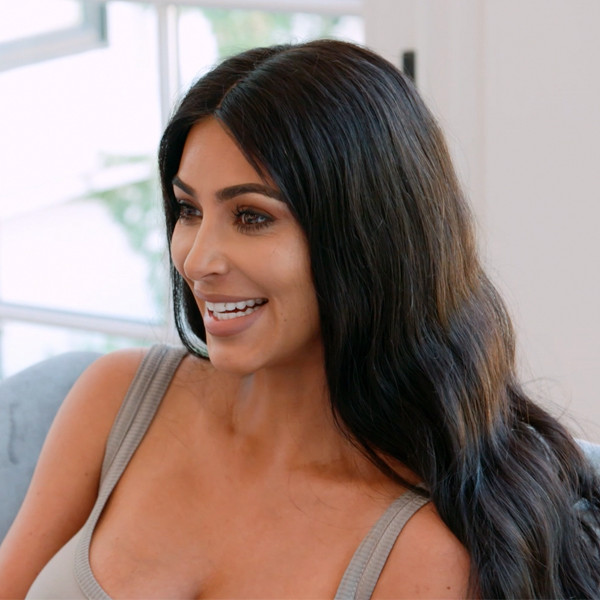 Kim Kardashian just made an important confession in tonight's episode keeping up with the Kardashians.
While talking about their recent high school reunion with Scott Disick Y Kendall JennerKim made an admission about her ex-party days.
"Well, you were funny, right? In a moment, like you were wild, right?" Scott asked Kim, who responded enthusiastically: "Yes!"
"It's so weird for me, I do not like to imagine being a wild kid," Scott replied.
"I've heard stories about you," smiled Kendall.
"I've heard some things," Scott added. "You liked Disney and you were all tall or something like that."
"I did not know you liked being drugged," said Kendall.
"I got married in ecstasy," Kim admitted casually, referring to his first short-term marriage to music producer Damon Thomas. "I did ecstasy once and I got married, I did it again and I made a sex tape, as if everything bad happened."
"You were drugged with ecstasy when you made the sex tape?" Scott asked in shock.
"Absolutely!" Kim replied calmly. "Everyone knows it, as if my jaw was shaking all the time."
Did she really just say that?
After the confession of the sexual tape, Kim continued telling Scott and Kendall about a wild night with which he had celebrated. Paris hilton in ibiza "Sincerely, Kendall has no idea, I definitely went through a wild phase that I would say like in my adolescence," Kim said. "I'm not like that anymore."
Watch a new episode of keeping up with the Kardashians Sunday at 9 p.m., only in E!