Justin Bieber's viral Burrito photo is really fake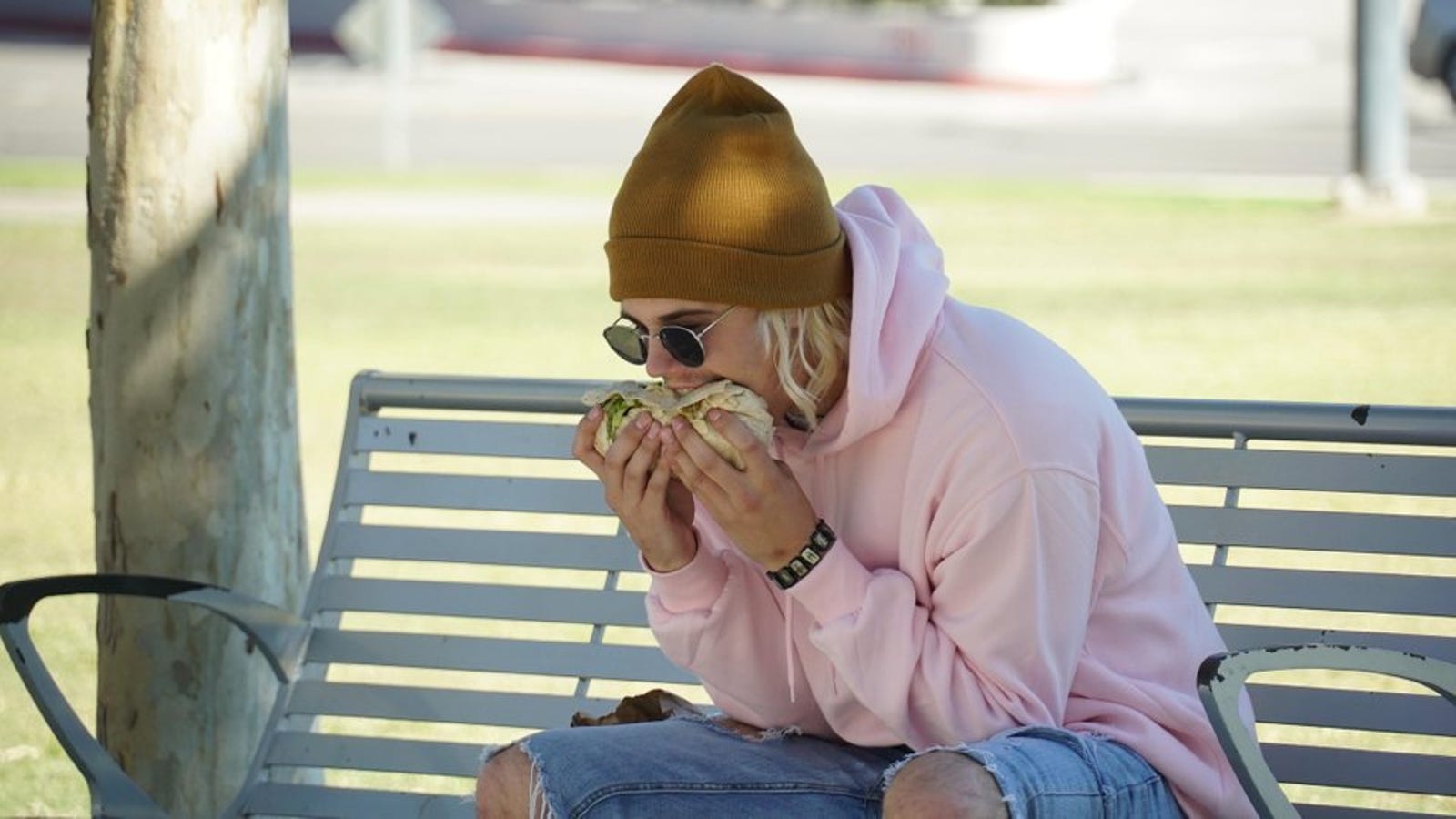 Did you see that picture of Justin Bieber eating a burrito like an ear of corn? The photo went viral on Facebook, Twitter and dozens of news sites. But we have some bad news for you or good news depending on how you look at it. The photo is completely false.
The viral photo was actually organized by a YouTube user group known as The Yes Theory using a Justin Bieber lookalike. The pranksters first planned a fake video of Bieber's impersonator helping an old woman cross the street, but that one did not go viral. They had better luck with the idea that Bieber ate a burrito like a weirdo.
Yesterday, the pranksters finally posted a YouTube video explaining how they did it, and it was not a small company. In fact, they flew a Justin Bieber look from Canada to Los Angeles and meticulously studied Bieber's true look. They made sure the fake Bieber wore long pants and a sweatshirt because the real Bieber has a few tattoos. They even bought a wig to make Bieber's fake hair look closer to reality.
The explanatory video is actually an interesting look at how to organize a viral joke. The pranksters tried to publish the burrito picture on Reddit, but they were frustrated by the fact that they tried to publish it in r / Pics, a large community, and nobody noticed. But when they posted the image on a smaller sub, r / MildlyInfuriating, the photo finally made waves.
Paper magazine was one of the first major publications that wrote about the photo and from there it spread everywhere, from Cosmopolitan to Vanity Fair. He even reached mainstream news outlets such as the BBC and many morning television shows that discussed Bieber's burrito feeding techniques. Internet helped to spread it, but this picture was made basically for television news programs.
The pranksters talked to different media and kept the farce pretending that they simply captured the image in a West Hollywood park. So it's not like this is a simple misunderstanding. They deliberately set out to make jokes on the Internet and succeeded beyond their wildest expectations.
But as fast as the photo went viral, it's also being discredited with incredible speed. The question, of course, is how many people who saw the first photo will see the demystifier.
Some people, no doubt, will be angry about the deception, but considering all things, this was pretty smooth. At least in the grand scheme of things. The internet is full of false photos. But at least this was not an anti-Semitic deception about George Soros. You do not even need the internet to see them. The President himself often shouts about that shit on Fox News.