Jhonny Rivera suffered eye damage in full concert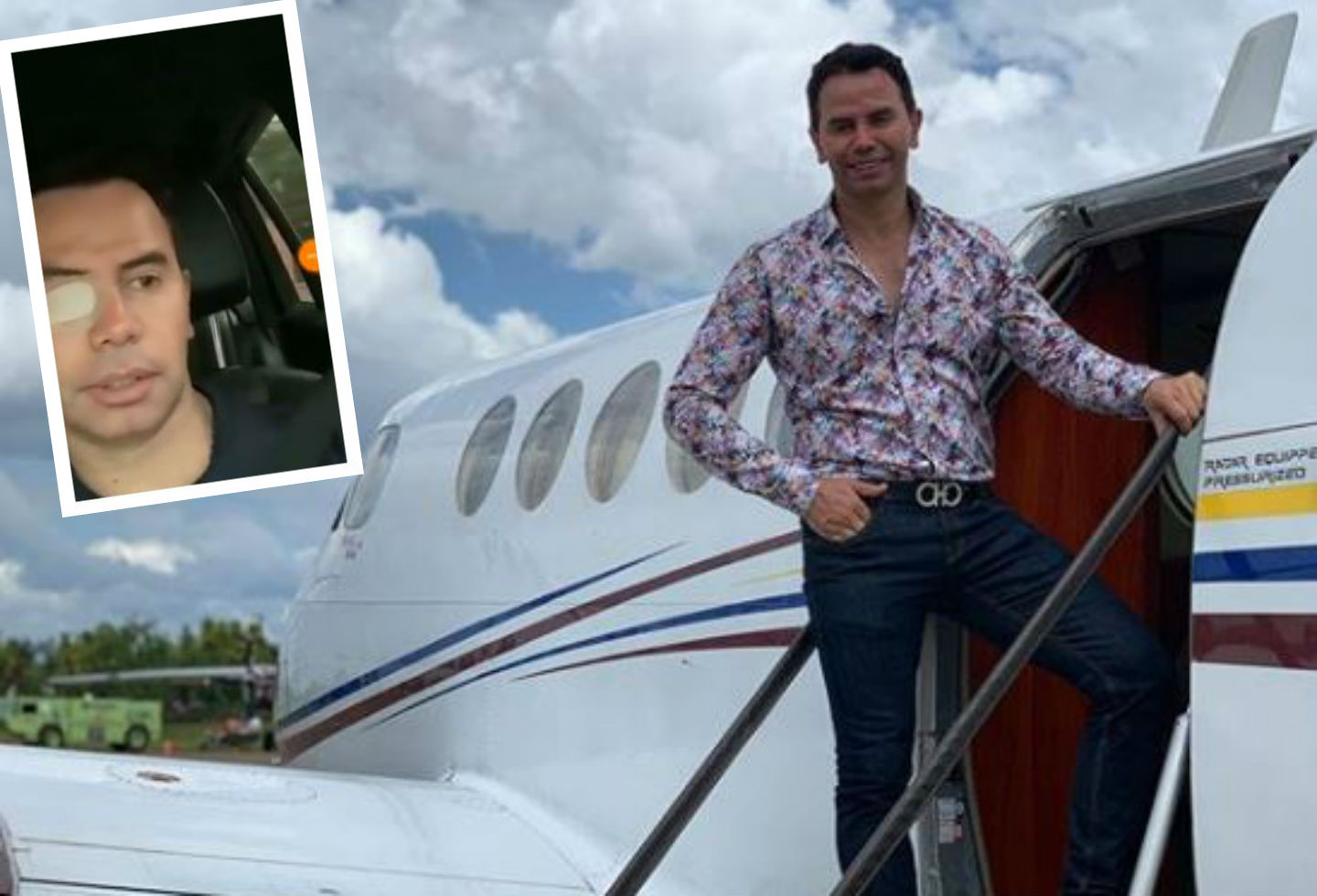 Luckily artist Jhonny Rivera are out of danger after suffering a event during a concert as he did Chinavita, Boyacá, within the framework of the beginning of 2019.
The artist took the stage to start the show, but he did not notice the pyrotechnics that they activated to make way for his show, and got eye damage, a product of the pyrotechnics used, and which ended up affecting his right eye.
Jhonny Rivera He related the event through his social networks and said it out of respect for the audience, despite the pain he felt, he delivered everything on stage so as not to disappoint the fans who were waiting for him.
See also: It came on January 7 and Juan Gabriel was not shown … What does Joaquín Muñoz say?
"I endured the whole show bothers me and today I've been worse," he explained. Jhonny.
As the hours wore on when the eye was worse, he decided to go to an ophthalmologist in the town of Medellin. There he was anesthetized to get one splinters of insects in the eye.
"I found a built-in splinter it is not known what, apparently from pyrotechnics, they anesthetized my eye and they took it out with a needle. Was hurt but now, "said the singer who appeared in the videos with an eye patch.
You may be interested: Participation of Lina Tejeiro in Challenge 4 Elements generates controversy
On January 7, he again shared a video in which he was grateful for the recovery messages he received and showed that he had already removed the patch and did not feel any discomfort.
"I have already removed the plastic for sure because I am already very good, I have no pain anymore, the eye is no longer red, it was a very effective treatment," he said.