I cried in Raafat AlHajan .. and that's why …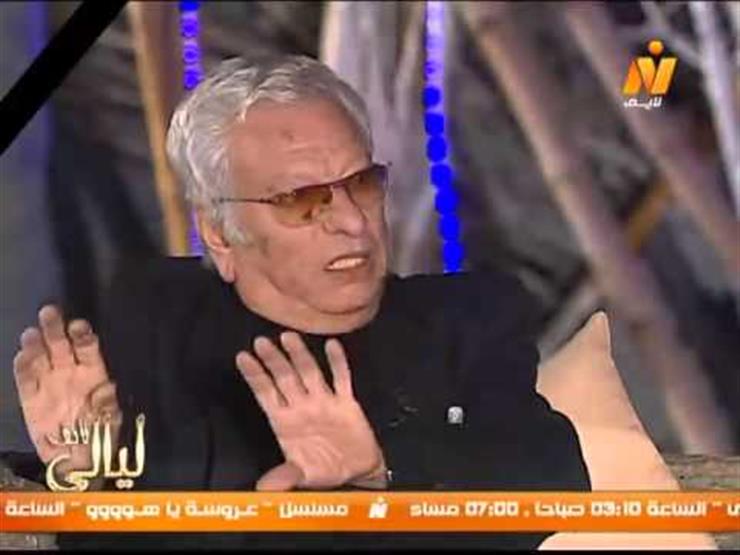 9:52


Monday, November 26, 2018

Books – Bahaa Hijazi:
He left the world Monday morning, the artist Adel Amin at the age of 83 years, after a conflict with the disease, was the funeral of his hometown of Alexandria.
In his recent interview on "Layali Live" at Nile Life, Adel Amin launched many of the statements we are monitoring for you in the following report:
– We cried at the end of filming the series "Raft El Hagan" because of the love state planted by us director Yahya Alami.
"The number of series in Ramadan is much greater than the need for the Egyptian viewer, so many works are not seen.
– The Helmi networks took more than a third of the stars in Egypt.
– On my first visit to Tunisia I spoke French, but the Tunisian people asked me to speak the Egyptian dialect they love.
"Osama Anwar Okasha was facing a major crisis when he refused to include serial ads.
– I denied a role in the series "Arabesque" shows for 30 episodes and accepted the role of "Atouqa" and the sign shows only 11 episodes because I love not to repeat my adware.
– There is no spying work that can not be compared to the series "Raafat El Hagan", the series "Tears in the eyes of a sludge" and the intelligence is preparing to film each scene in the series "Rafat El Hagan."
– Teaching of the stars Fouad Engineer