Haluk Levent will realize Nuriye's dream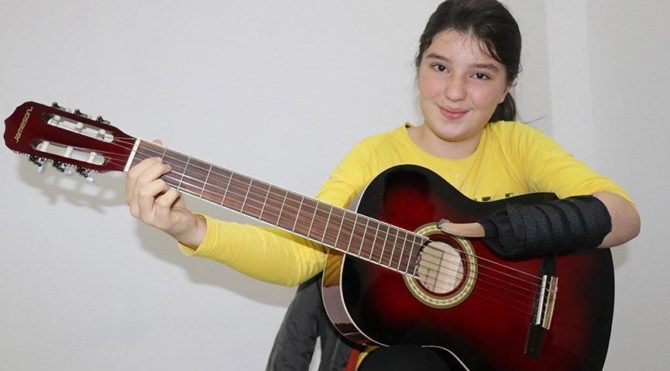 In Denizli, the 11-year-old Nuriye Gürel, who started playing guitar with a special device for himself, he did not have a left hand, but also echoed the words "I played guitar with my dear Haluk Levent". One of the strongest voices of the Anatolian rock music, Levent stated he would be with Nuriye as soon as possible.
Erdem Gürel (35) and Müşerref Gürel (35), two children of two couples, born in the Merkezefendi district, who work as a machine operator, were born without a left hand. Nuri Gurel, who is a 3rd grade student at Sıdıka Çalışkan Secondary School and who took a swim in her spare time, got her family registered for guitar courses at a private music school. Anıl Zengin, who was the teacher of Gürel who had no left hand, began searching for a solution to help him. Rik, the medical bracelets he bought, made a tree with a plectrum on the tip, made the appliance. Gürsel who carries this apparatus that he was so rich that he comfortably played the guitar. Nuriye needs a bionic hand to keep life as normal as other children.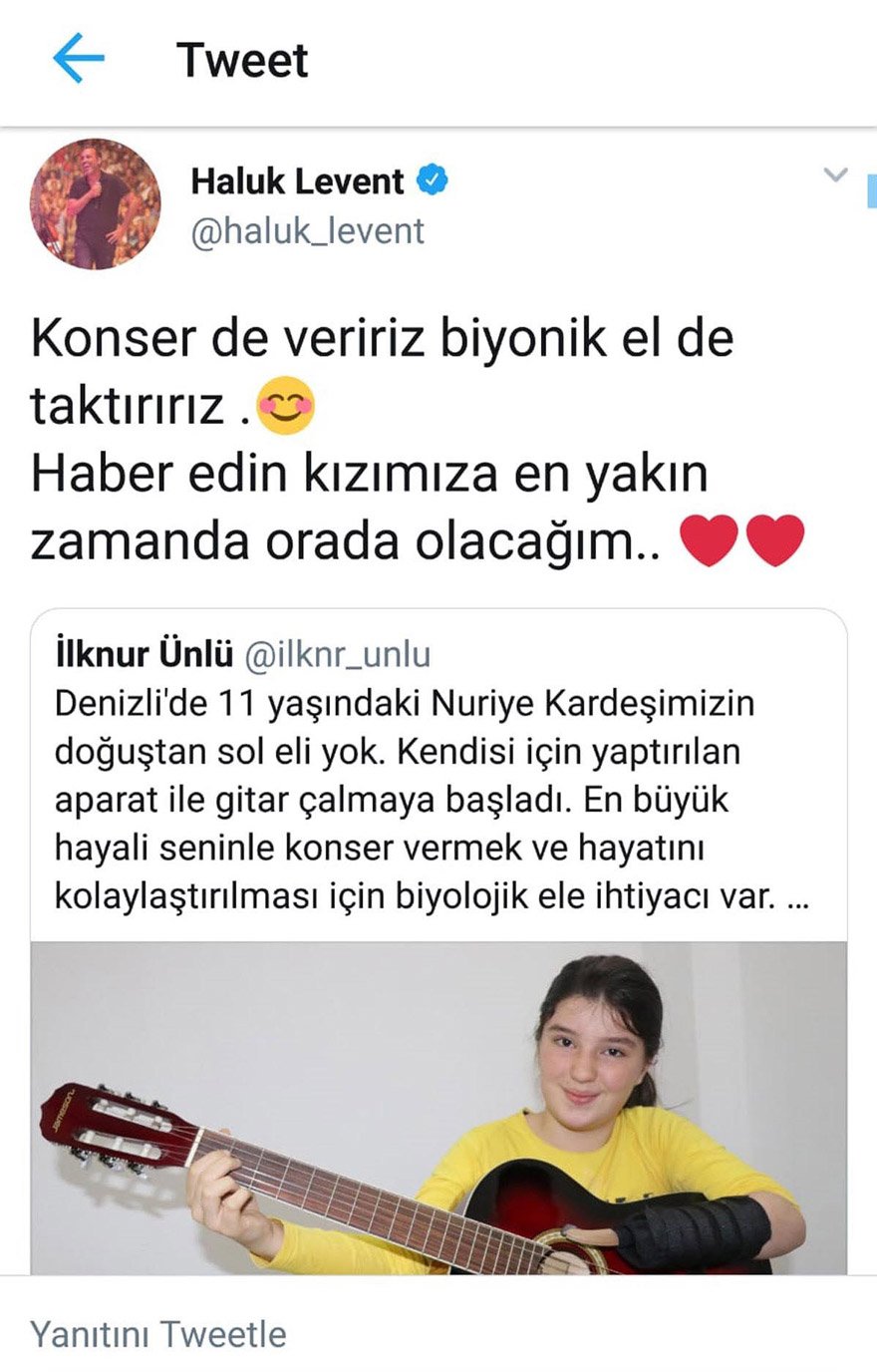 MUST DO DREAM
He learned to play guitar in a short time and was willing to give a concert. Gürel said his greatest dream was to play guitar with Haluk Levent, one of the strongest voices of Anatolian Rock Music. Gürel's request to the famous singer on social media in the Twitter account hesab We also give a concert, bionic hand to wear. News, I will be there as soon as possible to our daughter. Haber DHA
Last updated: 9:47 p.m. – 26/12/2018