Grand Ole Opry Backs New Country Talent With & # 39; Opry NextStage & # 39;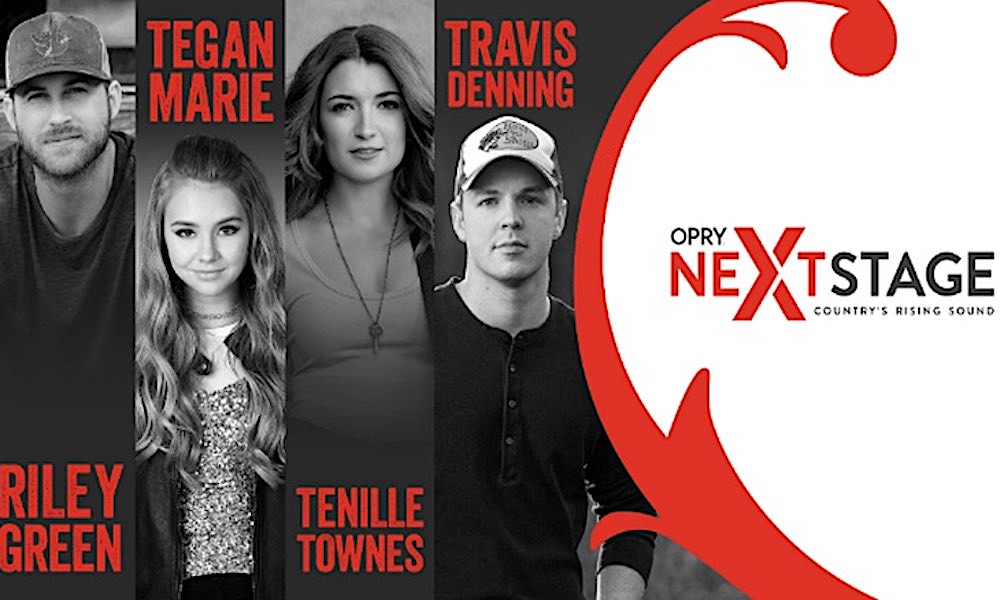 Grand Ole Opry has announced a new artist development initiative, Opry NextStage, which will support four emerging country talents over a whole year. The artists mentioned are Mercury's Travis Denning, Big Machine's Riley Green, Sony, Signile Tenille Townes and Warner Music's Tegan Marie. You can see an introductory clip about the venture here:
Opry NextStage comes on the heels of the popular My Opry Debut series, and starts with performances by each of the four singers at Opry in December. The famous show, which is still broadcast weekly on WSM as America's longest running radio show, will move temporarily next month to make room for Opry House annual Christmas night. During this time, the performance comes from the Ryman Auditorium, which was home from 1943 to 1974.
Canadian artist Townes, whose current release is "Natter's Daughter", performs on December 7th, rather than her January 2019 spot on Dierk's Bentleys Burning Man Tour. Fifteen year old Marie, who recently was in Macy's Thanksgiving Day Parade, and who & # 39; I know how to make a boy's hug & # 39; came out on November 1st, will be there on December 8th.
Green makes his Grand Ole Opry debut on December 11 with his four-track In a truck right now EP now on release. Denning, the "Red, White & Blue" track came out in October at Mercury Nashville, following the 15thth. He scored a top 40 national game with David Ashley Parker From Powder Springs.
Oppry NextStage will map the development of all four artists throughout 2019, offering them live opportunities not only at Opry House, but related venues such as Nashville Ole Red. There will also be a documentary series about young talent, online coverage, radio broadcasts and other features. A launch party will take place on Ole Red on January 8th, for which tickets now on sale.