Friends of Zafer Al Abidin celebrate his 45th birthday … Masrawy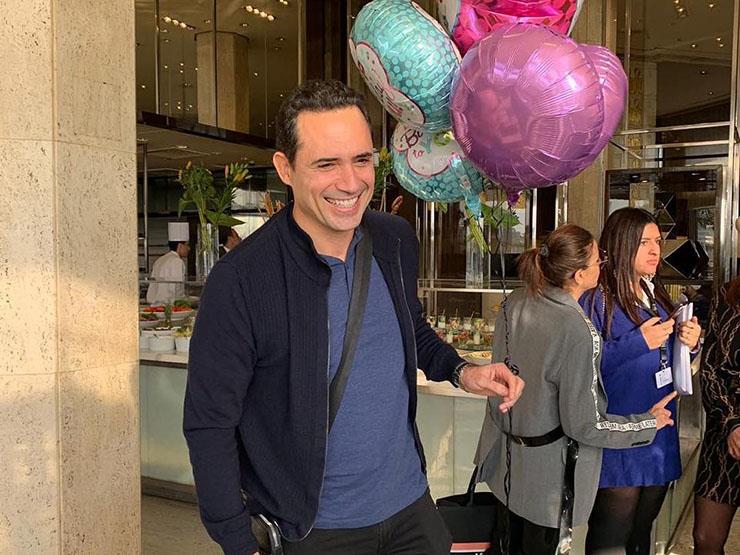 4:42


Tuesday 27 November 2018

Books – Mohamed Magdy:
A number of friends from the Tunisian artist Zafer El Abidin celebrated their 45th birthday Monday in one of the cafes.
On social networks circulated sides and videos of the ceremony, revealing the joy and joy of this surprise.
It is known that Zafer Al-Abidin was born on November 26, 1972.
Zafer is currently a member of the jury at the 40th Cairo International Film Festival.
It is worth mentioning that the latest work in Zafer was the "Nights of Ogeni" series, which participated in the last marathon in Ramadan, and also participates in the movie "Of Road", which participates in the tournament a selection of stars of Egyptian and Arabic cinema and even global, led by the star Antonio Banderas.