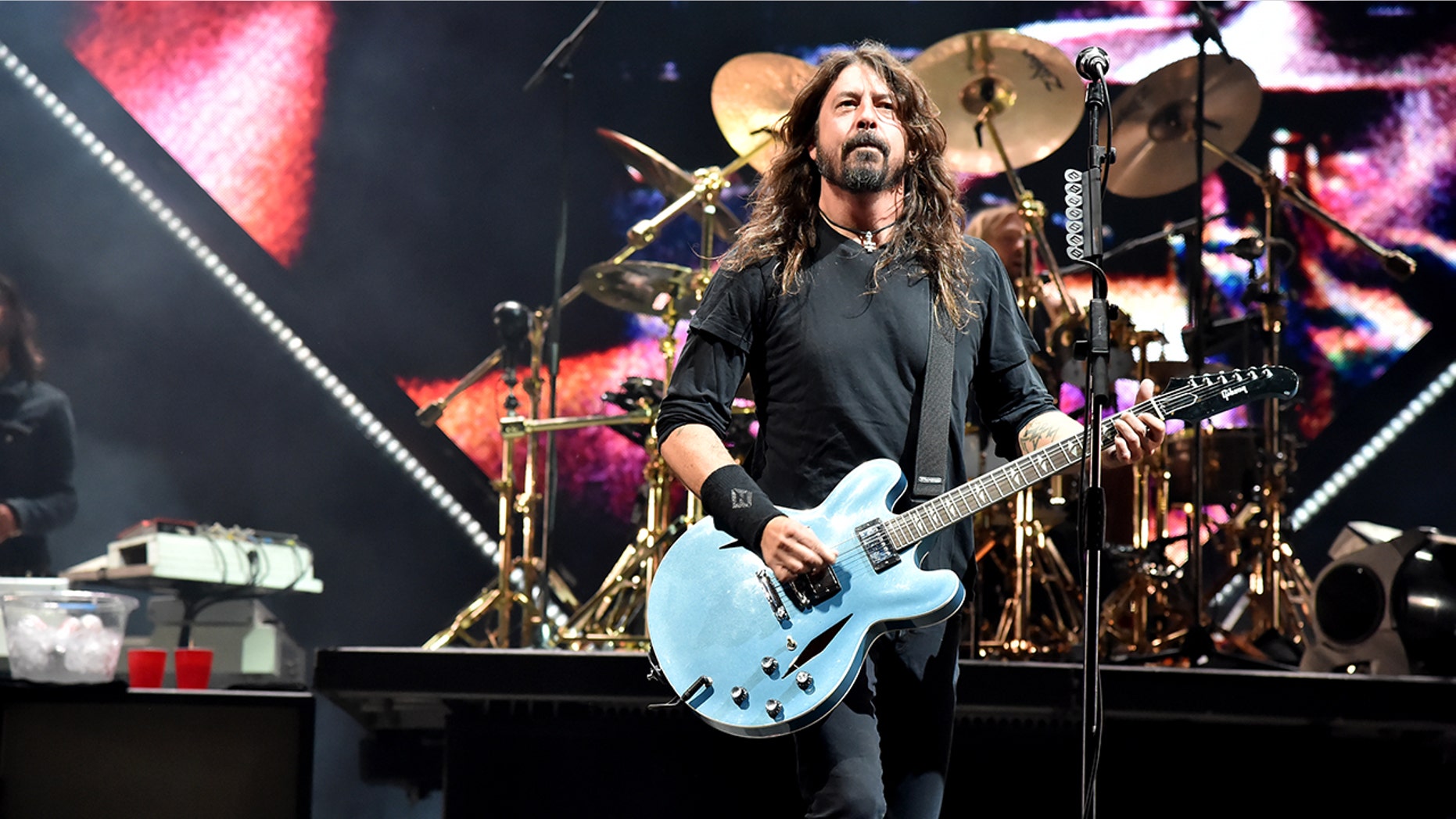 A Foo Fighters concert in Missouri featured a special guest musician: a 10-year-old boy.
The leader of the band, Dave Grohl, invited Collier Cash Rule to meet him on stage at the Sprint Center in Kansas City on Friday night, reports Rolling Stone.
The Twitter account of the rock group tweeted a video link that showed the star and the fan together.
WARNING: THE VIDEO CONTAINS PROFANITY
Standing next to Collier at the microphone, Grohl asked if the young man could play the guitar. Collier said he did, and then he told Grohl during his exchange that he knows Metallica's tunes.
"Do you want to make a Metallica song?" Grohl said.
The response of the child: "Claro".
It was not long before Collier equated with a guitar and a pick, and played "Enter Sandman."
Nor was he alone in his performance: Grohl sang the lyrics of the song while his bandmate, Taylor Hawkins, was on drums.
THE PREVIOUS FLEETWOOD MAC MEMBER OF LINDSEY BUCKINGHAM REQUESTS THE BAND TO PULL HIM
At one point, Grohl asked the boy if he wanted the guitar.
"The tour is almost over, so I could give him the guitar f ***** g," Grohl said before the two embraced.
He soon asked Collier if the boy went to the show with a parent or guardian, and Collier directed him to his mother in the crowd.
"Take that guitar to your mother right now," he told Collier.
The rocker, however, took time to deliver a message.
"If I see that that's not on eBay, I'll find you," he joked. "I'll find you, Collier."
CHRISTINA AGUILERA POSSESSES THE NEXT STOP OF HER RIDE OF RELEASE & # 39; AFTER LOSING YOUR VOICE
Grohl tweeted about performance, too.
"World of observation … The next generation of rockers will soon arrive at a stadium near you! Thanks Collier! – Dave"
Metallica also intervened, praising the young musician.
"How cool is this?" Show them how it's done, Collier! "next generation," the band said in an Instagram post.
Collier has also reflected on his last 15 minutes of fame.
"Metallica knows who I am, the Foo Fighters know who I am," the fifth grade student told Fox 4 KC. "Dave Grohl gave me a guitar, I played at the Sprint Center, I think my wish list is ready."