First picture with all ten children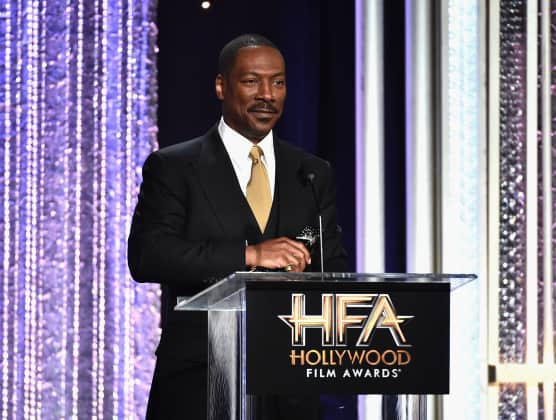 Eddie Murphy (57) has a real celebrity extended family. The actor, who has had great success with "Beverly Hills Cop", has ten proud children. The elders, Eric and Bria, are now 29 years old, little Max just a few weeks.
Eddie Murphy became the father of the tenth time in 2018
Now, for the first time, Eddie Murphy celebrated Christmas with her ten children, and there was certainly a lot going on in Murphy's house. Daughter Bria posted a picture of the celebration on Instagram, which for the first time shows all ten children of Eddie Murphy.
But not only the sons and daughters of Eddie Murphy celebrated Christmas with their famous father, Murphy's mother Lillian is a proud grandmother in the picture. Also present are Edie's fiancé Paige Butcher (39) and her mother.
It was not until November that Eddie and Paige became parents of little son Max. Their daughter, Izzy, was born in 2012. His other eight children were Eddie Murphy with four different women.