About 21 years after the famous American movie "Face / Off", produced in 1997 by John Travolta and Nicholas Cage, fantasy became reality on the ground, but with another story and that prophecy was realized after the ability to move the face off Person to person at New York University.
Following a failed suicide attempt on 26-year-old Cameron Androde in California, suffering from depression, he was shot in the face and then conducted a face transplant two years later. The operation lasted 25 hours. He was transferred to the face of another deceased man, according to British Sunday newspaper.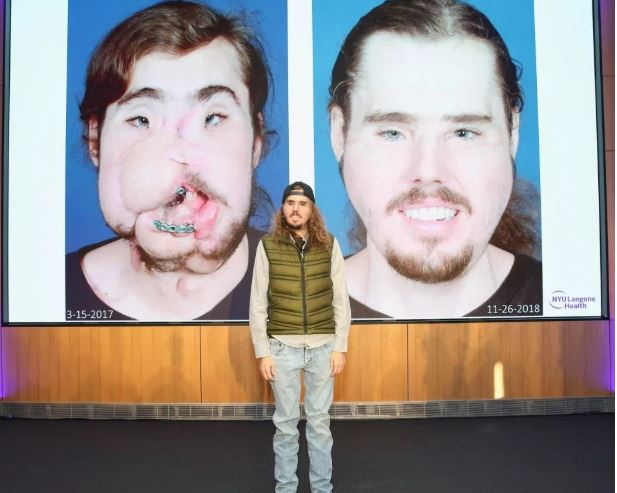 The young man before and after the operation
After the attempted suicide, the lower jaw of the body, including the teeth and nose, was completely destroyed, and he suffered a lot of damage to the jaw area, although he tried to perform many traditional operations, but all failed.
After almost 11 months of facial implants, Cameron lives as usual as he did before where he practiced sports and spent time with family and friends. After the operation, the young man said, "I am very grateful for face transplant, which gave me a chance. Secondly, although I still recover and feel and move, but I am very pleased with the results, I have a nose and mouth and I can smile and eat all the food.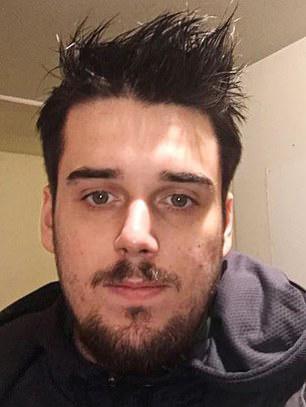 A young giver who donated the family after death
"It was a nice feeling to see your new face for the first time. It was exciting and I could not return to my normal life without growing my face," said Cameron.
A medical team with 100 doctors and professionals performed the operation, which started January 5th, and included a three-dimensional graphics. The surgery involved the implantation and reconstruction of the lower and upper jaws, including the teeth, nose, lower eyelids and cheeks. Donor William Fitter, "My son's death was a tragedy, but I'm grateful that we could give life to others," his mother said in a statement.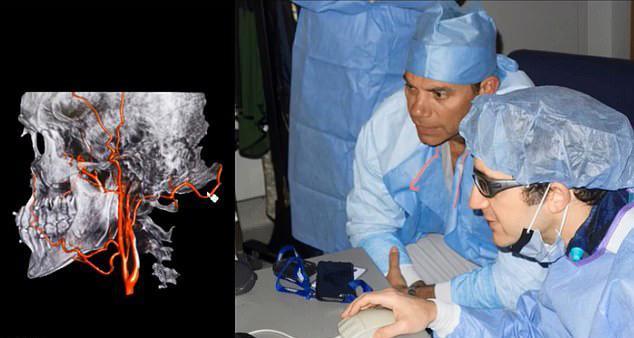 Three-dimensional drawing