Details of the quiet journey of the artist Gülriz Sururi …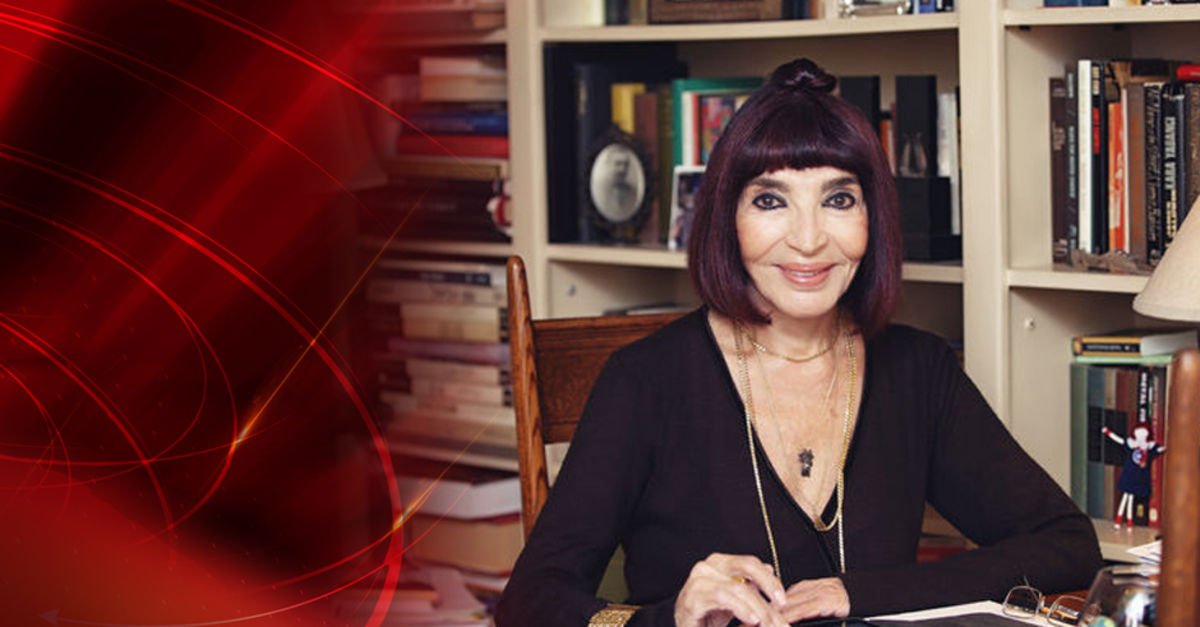 Habertürk tan Serfiraz Ergun, the theater art Gulriz Sururi's quiet departure from us shared an important letter about the details. The letter reveals Surur's will in detail by Suleyman Cihangir, director of Ali Nesin and Nesin Foundation. Here is the testament that began with Ali Nesin, says Suleiman Jihangir …
ALES NESİN: "I Love You"
"My father's dear friends, I have seen admiration since my childhood, Gülriz Sururi and Engin Cezzar, before leaving this world, lived in an apartment in the five-storey building of Gümüşsüyü & Nesin Foundation for a culture and art house to be prevented. In this process, the former Vakıf child, Süleyman Cihangiroğlu, the new founder involved with them, came in and left their homes, and a very intimate connection was established between them.
She's GRACEFUL, O LOVELY, she's fine spirit …
Dear friends, Gülriz Sururi says goodbye. He said goodbye, but he changed our life. As I explained how Gülriz Hanım changed his life, I decided to make a few words about my friendship, which is very short and very valuable, but even a blessing.
I met Gülriz Sururi for the first time in 1993 when she was this exquisite, beautiful woman. It was a one-sided definition at a short distance. He just went in and out of our lives. I always thought it would be that way.
At that time he presented the TV program A La Luna. On April 23, she wanted to invite two children from Aziz Nesin and Vakıf to the children's holiday. Our youngest Sema and ehriban participated in the program. That day the whole family of the family was unlocked. Through the program she was elegant, she was beautiful. How nice he was. You can see the program here:
The year passed, I didn't see Mrs Gülriz again. It would be common at that time; one wanted to show us his face, and then he would disappear. After Aziz Nesin, most of them disappeared, as if they had never been in our lives.
So on April 2016 my friends said that Mrs Gülriz was looking for her. And he didn't remember us, and not so, wanted to make an important donation and we came to mind. I went jogging to see the beautiful woman.
We had a long conversation. We talked about the day for the 1993 TV show, and when I said I was a student at the foundation and wanted to participate in the program, I was surprised and smiled. "Now I run the foundation," I said happily, "he said. Aziz had done something right."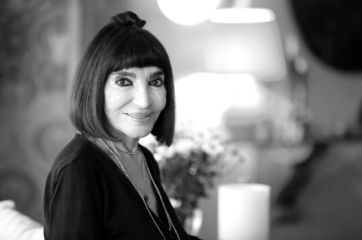 "ALL THIS BOOK, SUCCESS …"
We talked about Dede, his memoirs, and from there a lot of things in the short period. He also served tea in elegant glasses. Then Engin Bey came with her smiling face from the other room. Mrs. Gülriz introduced us. Mr Engin showed his satisfaction in two voices that I did not understand. It was as if she had understood Gülriz Hanım and Gülriz had translated my satisfaction to her. Her intimate smile didn't get out of it and was taken to her room.
I stayed awhile. I was so happy to spend that time with Gülriz and I wanted the day to pass. When I left, he gave me the book "Kıldan İnce Kılıçtan Keskince", which tells the story of his own life as his name -Aziz Nesin. "Read it, but I always tell them," he said. "I've already read," he said shame on the face of my face would be "read," he added. I have said and left.
"AZİZ BEY WE WANT TO UNEMPLACE IT"
A few months later – I read the book – he called again, they talked, he invited me, I left. No Bey, discomfort, even, talked about age, and then sent to the subject in an instant, "when we die, we will be buried as a ceremonial Aziz Aziz." "No one's request was in this direction, I want you to take this responsibility with Zeynep, is it possible?" he asked. Of course, he has long thought of it. It was a taste but not to accept? It was a mission. "Of course we do our best," I said. Aziz Dede was buried like this; I don't know if it's from the institute's experience, or because it's just trust, but it was a good thing that couldn't be beaten back for us.
I remember this moment again and again. How could I have accepted it so easily that day? Now that I think better, people can't talk, it's so far away, I was so sure this day never comes.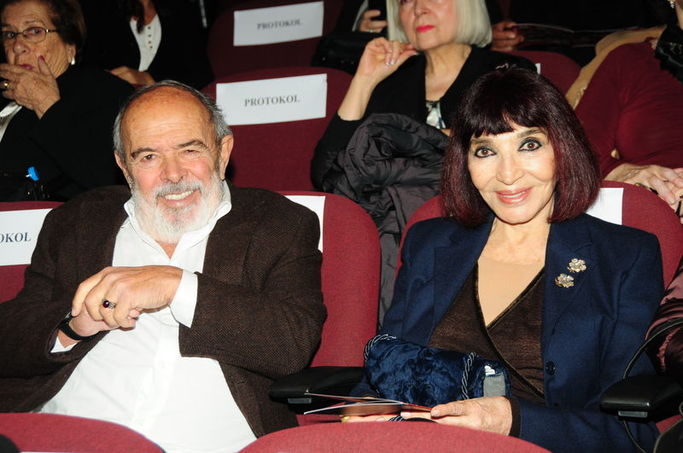 "THE SOUND WAS VERY DIRTY AND ROUNDING."
Many more wishes, wishes, wishes, I left to meet again.
After a while she called again. His voice sounded very tired and sad, and he said they had hospitalized him a few days ago. "We must be ready for everything," the doctors said. So, in the evening of the same day, he gave the news of Engin Bey's death in the same exhausted voice.
We moved to perform the funeral work, and the next day morning at Engin Bey's definition of three or five people, ceremonial without a ceremony, we realized in the simplest possible way.
"A BRUSH IS IT IMPORTANT."
The same day we called phone calls to send ads to five newspapers. Here is my first brush. A brush is thrown so fine! Because I made a small mistake in the business. Luckily he noticed early, we solved it immediately.
Despite all her sorrow, everything she wanted went and had a smile on her face.
As we are still in shock of the incident, he said, those. You will do the same for me one day and bring us back to the reality of pain. I do not know about the firm attitude to this reality due to age, or just some people. I saw the same attitude as Aziz Dede, who took him to the hospital a few weeks before he died. I was in front of the vehicle, a friend of mine drove, Aziz Dede and Ali Abi tried to go to the hospital soon. Aziz Dede, "Ali forgets these documents, forwarding these letters, seeing these things are semi-finished, you finish," he said. Ali abi, "okay, father, don't worry, never worry about these things, fatigue yourself," he said. We have two young hearts in our mouths. Saint Dede days after this day would be recorded between his autobiography.
During this time when we spoke to Mrs Gülriz, we experienced and experienced similar moments, she made us come true with one or two sentences each time. Finally, one day, "OK, this is going to be one day, but let's not talk these issues anymore, I'm very impressed," I said. He said I was serious, he said with a smile on his face.
Yet he prepared us all from the first day to the present. Without breaking, without sorrow, gracefully. He designed all the details of how his will would be, how he wanted to be buried.
There was so much that even when we buried ourselves this morning. We were careful not to eat the brush. Yes, but thanks to friends instead of brushing the brush they are reproducing. Why are you angry that you haven't told me? What our friends do not understand is: This was our own decision, not directly from us. How could we do that to him? But we are sure that the girls who were mad at us would do the same if they were in our room.
He chose ALL the death death
Yes, this is one of the most wanted in this life Gülriz Hanım ın. He checked every detail several times in his lifetime. Every detail is carefully prepared. He carefully selected the sentences from the death, asked us. He didn't like it. He asked again and lit our hands. He forgot to add: "The day after I am dead and buried, you should publish this ad in four newspapers if he is stuck in the newspaper (laughter)."
The text was as follows;
goodbye,
Gülriz Sururi Cezzar,
He completed his journey in our world.
He was buried yesterday as he wanted.
Yes, dear friends, Gülriz Sururi his wife, Engin Cezzar, just two years later left on the floor that one wants mixed. Now we will do our part within the framework of his will.
His and Engin Bey's name will be lived in our mathematical city. We gave the name Gülriz Sururi and Engin Cezzar Street to the main road that combines the villages of Mathematics and Philosophy, and we even hung the street in a few days. Again, on behalf of them, we will transform the house and building they live in Gümüşsuyu to the Nesin Foundation Gülriz Sururi and Engin Cezzar Cultural Center.
This will be a project that changes our lives, we will be more involved with you and the young.
You can guess that we talked about every detail in the culture house, designed the logo, didn't like the pictures in the logo, chose again, sent, changed. We even talked for a long time about special items, theater posters and costumes that would be placed in the center. In the last conversation, her big eyes shone even more when she said how excited she would be to stay here.
Gülriz Sururi and Engin Cezzar will be a new beginning for us. They will live with us now … "
IMPORTANT EVENTS OF THE DAY