Cristina Ferreira makes a hard interview with Rui Pedro's mother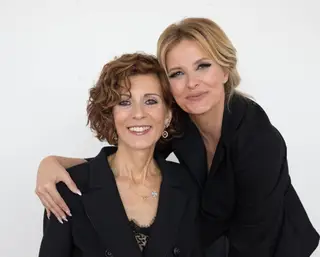 This Tuesday the 8th, Full professional skill interviewed in his program, in SIC, Filomena Teixeira, mother of Rui Pedro, that disappeared about 20 years ago. "It is perhaps the most difficult interview in my life, the most confusing, Filomena is an extraordinary woman, whom I have never met, Rui Pedro disappeared 20 years ago, does anyone think of living like that?", the presenter announced in social networks.
During the interview, Filomena Teixeira told how she has lived since her son disappears. "The heart bleeds, but Filomena must present a smile, I breathe my children, we can not suffocate suffering", he began to say.
Without losing hope, Filomena says he fights for Pedro every day: "It is the will to live to know him, I must know him, I must know what happened, it's my goal and my daughter who is the one I love most in this world."
Despite the time that has passed, Filomena holds out hope. "I dreamed he was growing up. I always dreamed. It was my dream, God made me want to. I dreamed of him squeezing me from behind, adult. Keep me behind and kiss me on the neck. I dreamed so much for it "Why didn't God free me?" It is recalled that Rui Pedro disappeared when he was 11 years old.