Moving forward means making difficult decisions.
The new normal in West Covina promises exactly that, with many of our favorite characters thriving and some still struggling to discover how to be happy again.
However, underneath all this is the reminder that it is about trying and taking the necessary steps to do it better.
During episode 1 of Season 4 of Crazy Ex-Girlfriend. Rebecca adapts to the short experience of being in prison, even if Paula is doing everything possible to get her out. Meanwhile, Nathaniel goes to a desert retreat to stop thinking about what happened, and Josh decides he has a mental illness that he just needs to find in online questionnaires.
"I want to be here", written by Rachel Bloom, was an amazing configuration for a story that is changing the course towards its conclusion. This does not mean that the characters have to have everything solved, but the desire to get there is obvious in spite of everything.
There are still many problems that we will all have to deal with, but right now they are moving to a point where they can know how to handle that better.
This premiere also set the course for Rebecca's next step in her journey of self-discovery and an attempt to be better. It is obvious how much it has changed, but beyond that, it is showing a promise for the future.
Related: Crazy Ex-Girlfriend Season 3 Episode 13 Review
Rebecca Prison Themed Prison
The time that Rebecca was in prison was too short and, nevertheless, perfectly structured for the sequence of the show.
It was strange to consider how things would work if Rebecca was in prison all the time. That was not the essence of the show and, nevertheless, the idea of ​​prison seems so definitive.
Paula: If you do not wake up now and confess everything, I'll call Princeton and tell them to take you out of the race.
Trent: Actually, I went to school in Boston.
In a fun turn of events, Crazy Ex-Girlfriend uses it in an effort to force Rebecca to face her problems and pose a valuable issue in the process.
All the time that Rebecca spent there was all about her. She selfishly wanted this brief stay to absolve her of the decisions she made and of the people she hurt by extension.
Ironically, the reason why Rebecca was in jail was the only correct decision she made, so she could not sit there for a few weeks and think that would make up for everything.
At first, Rebecca pleaded guilty to being a beautiful way for her to take responsibility in a tangible way and to show Paula that she wanted to change.
But that quickly became his search for something he could point to to show that he is being punished.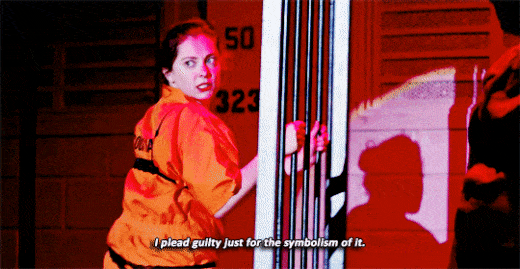 That does not work exactly when the destruction you caused is much deeper than that and you must face it directly.
Fortunately, Rebecca realizes, even if a full premiere is needed in which she does anything, but she hears that happen.
She needs to find a way to move forward while working in the chaos she caused around her, and that must be done outside of prison.
But on top of that, recognizing Rebecca's extreme privilege of choosing prison when everyone else had no other choice was a good parallel to follow the season.
I'm not killing myself, George. I'm going on a Death Wish adventure!

Nathaniel
There are many things that Rebecca could still learn, and helping women in prison plays an important role in their future.
Also, it was great to see her finally realizing the proactive steps she must take. She did not fall in love, even if it was so tempting, instead, Rebecca made the important decision to prioritize doing better instead of doing what she normally did.
Related: Enjoy UNLIMITED access to thousands of movies and TV shows with Prime Video. SEE ANYWHERE. CANCEL
Thematic avoidance of Nathaniel's nature
This was strange because Nathaniel had me on his side until that very end.
How could someone who claimed to understand what Rebecca faced and then ask for something so bad?
It was obvious that Rebecca was trying to be better and that strange trip was almost out of left field.
Paula: The good news is that I'll get you out of here and I'll probably do it before you do Cats.
Rebecca: I would never make cats. Come on, I'm not such an idiot.
Or maybe the definition of who Nathaniel was was becoming more promising while the wait for Season 4 was happening, just for the clear reminder that he is not perfect either.
In a way, he is as selfish as Rebecca and Josh are now. He's a good guy who still can not seem to understand when it's not about him.
He got mad when Rebecca pleaded guilty, it was one of those examples and now this.
Obviously, Nathaniel had a plan for Rebecca when he wanted her to plead not guilty, but he knew guilt was devouring her and for once it could not be him.
You may have had an idea worth considering, but it was Rebecca's choice and Nathaniel really took it personally without putting himself in his shoes.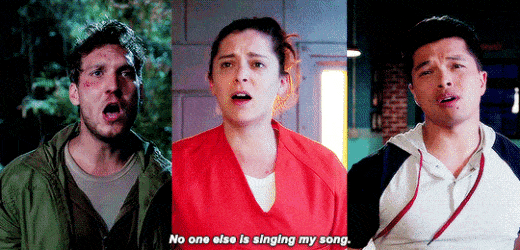 The same thing happened when they met, it was as if he understood her until she did not align with what she wanted.
The trip was an example of that, he believing that she got it and that she wanted something more.
Nathaniel needs to learn to understand that differences can arise and it is important to listen to Rebecca, especially when she is struggling and he should be there for her if he loves her.
Even so, it was revealed very suddenly the way things ended and, hopefully, that is a boost rather than a decisive factor for their relationship.
In addition, the relationship of Nathaniel with George is a new and fun way to give clarity to this character in the next season.
Their friendship was unexpected, but it makes sense in some strange way because Nathaniel needs that kind of external opinion that has in mind what is best for him.
Related: Crazy ex girlfriend returns to talk about Greg with Skylar Astin
Josh's Online Trial Thematic Avoidance
Sometimes it has become almost impossible to relate to Josh now that he left alone. In terms of comic relief, nothing beats Josh just saying things that come to mind without thinking twice.
That's what season 4 itself seems to be playing from the beginning. Josh has been in this limbo clueless, but if everyone around him tries to find a redemption of what perhaps he should also?
During Season 1 of Crazy Ex-Girlfriend, Josh interacted with Rebecca, which almost allowed her more space to be this version of herself.
Look, Josh, I really respect your search for myself, but these are real disorders that people suffer and you are treating them as if you were just buying identity.

Heather
Our attention was on Rebecca and the chaos she was creating. So Josh slipped through the cracks until now.
And yet, now Rebecca is working on herself and Josh is nowhere in her mind. This isolates Josh in a way that, hopefully, means that he now has space and time to reflect on himself.
There is no need to even discuss how offensive it was for Josh to decide that he could point to the first mental illness he found online and use it as an excuse for anything he did not like about himself.
It was offensive and even shed more light on how little Josh should have taken care of Rebecca if he can not even respect a legitimate mess he's working with.
No one says that she was not the victim of many incidents in which Rebecca crossed a line, but it is still important to understand why.
Maybe this really gives us an idea of ​​how Josh processed that, without really understanding that Rebecca was fighting, but rather like seeing a mental illness used as an excuse.
It may be almost necessary for these two to talk again once Josh is more educated about what Rebecca is going through and she is more on the way to fixing everything she managed to break.
Still, if Josh is going to be explored separately, the best thing for him could be therapy.
The show is ending and Josh needs a sense of some kind of purpose, it would be good to end his story knowing that he is going to a place where he finds happiness.
And comedic relief can probably still be found through your therapy sessions, especially with the breakthrough you might need.
What do you think of the episode? Do you agree with Rebecca, Nathaniel or Josh? Or none of them? Where do you see your redemption stories going to go?
Who else has their fingers crossed for more Trent content in the future?
What other character were you most excited to see again? What musical number was your favorite? What do you expect to see more of? What do you expect to see less?
Let us know what you think below.
And do not forget you can watch Crazy Ex-Girlfriend online, right here on TV Fanatic!
Yana Grebenyuk He is a staff writer for TV Fanatic. Follow her on Twitter.