Chefs on knives. Season 6. The sixth battle of Chefi that Knives brought great surprises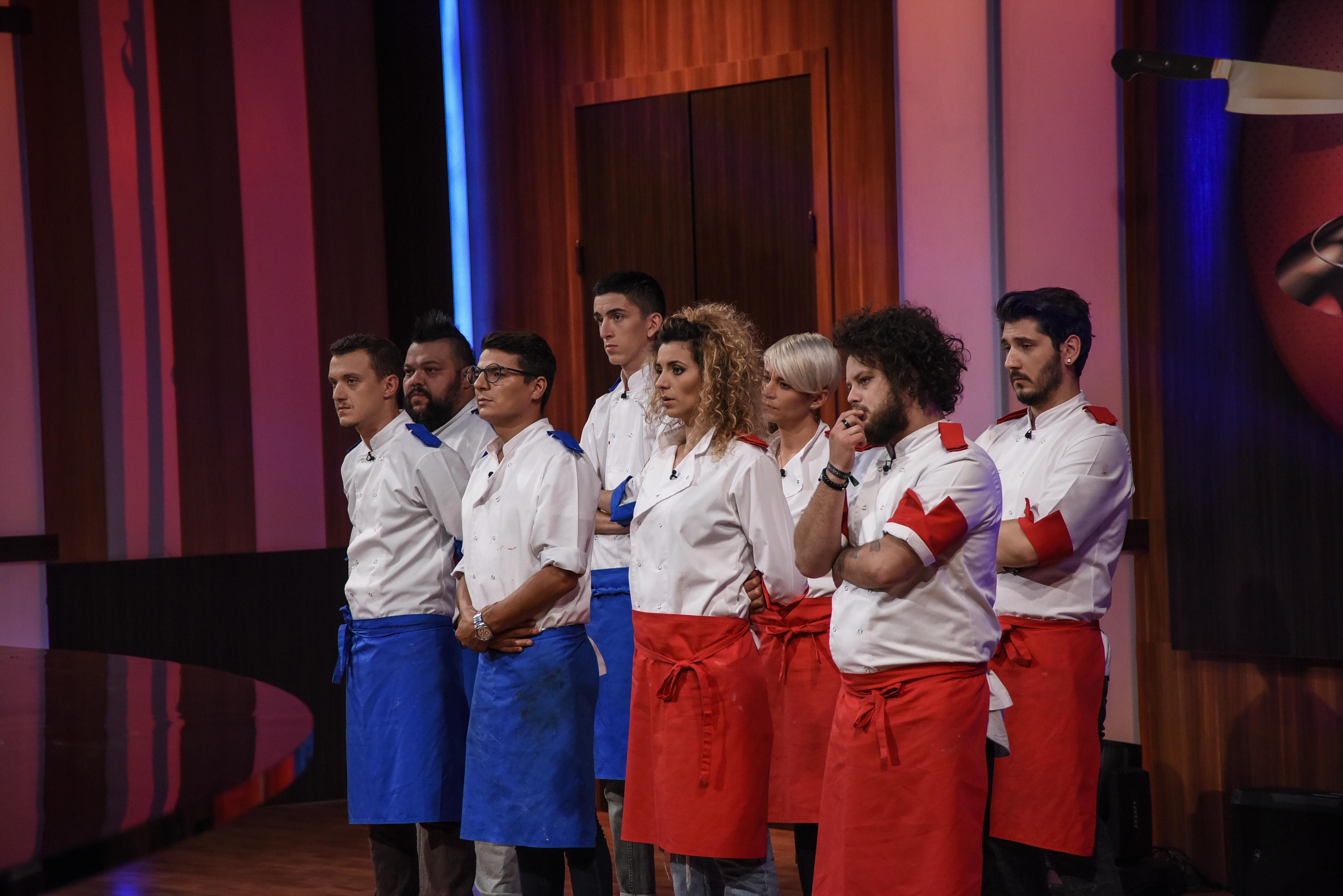 Tuesday, January 8, "Chefi at Knives" program took the audience a culinary battle with big days, with an unexpected end!
The article continues according to the recommendations
The chefs from "Chefs on knives"Back to the kitchen to find out what the new challenge is!
This time, after we had one completely unexpected removalThe three teams led by Sorin Bontea, Cătălin Scărlătescu and Florin Dumitrescu went into an extremely difficult test!
The first test, a challenge of big days
The surprise of this edition was great for both the participants and the three jury members, because the teams were given the task of preparing festive cakes! The task was not easy, especially because nobody seemed happy about the challenge.
Apparently, the torture test has given you a lot of headaches, emotions and completely unexpected situations!
"Today's test has become a personal war with me. With the psychopath in me!", Florin Dumitrescu announced.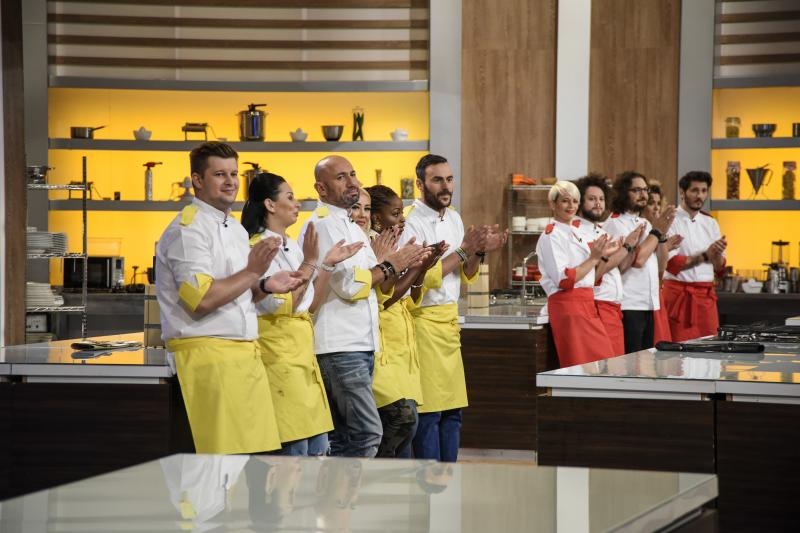 Every cook has tried to do their tasks, but mistakes have not been delayed. It was and The moment Dumitrescu wondered nervously to one of the competitors! What followed?
At the jury table, there were stitches, women with refined flavors and with special attention to colors, looks and details!
CRITORS HAVE DECIDED
Slices of slices have guests from Chefi to Knives tasted the festive cakes made by the teams led by Sorin Bontea, Cătălin Scărlătescu and Florin Dumitrescu!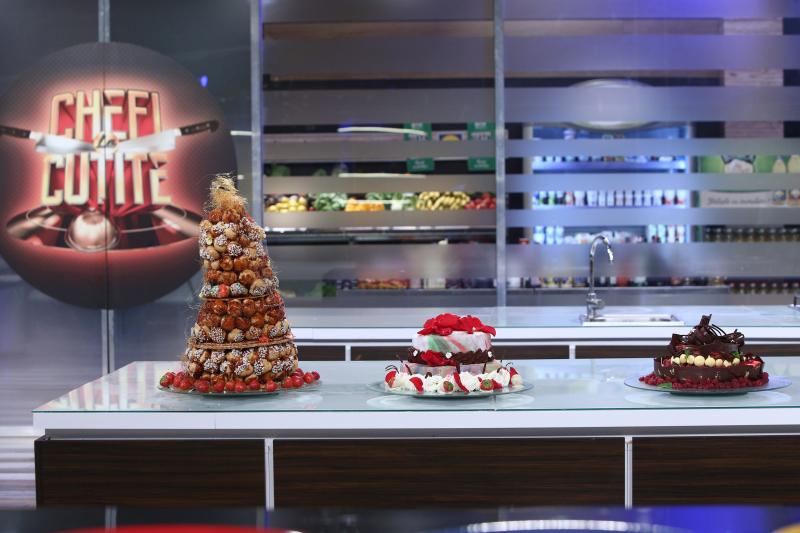 It was an emotional edition, because there was no expert among chefs in festive desserts. That was the moment when Florin Dumitrescu was horrified! And because only the best of the good has to win, this time most of the votes went to Scarlatecs' "glamorous"!
duel
Then the duel followed the defeated teams and a new part of … feelings! The blue and red layers then got the task of preparing some delicious braces with the main ingredient as the main ingredient.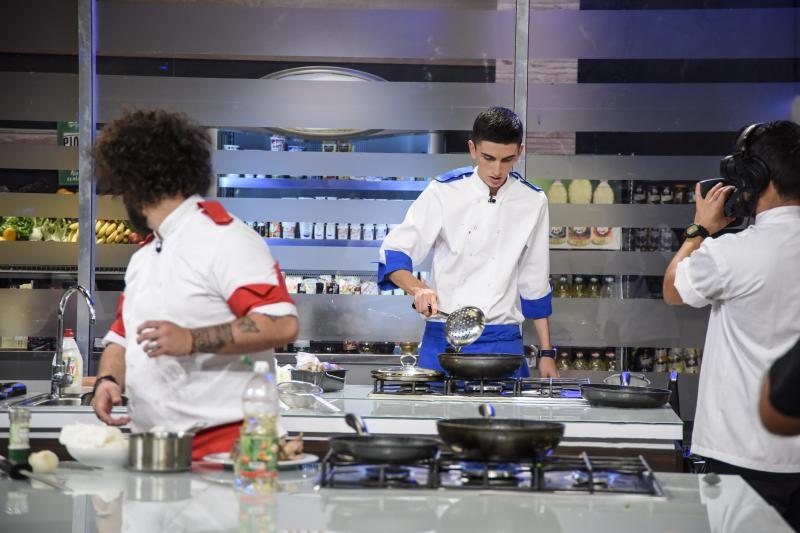 Wok carrots, whipped spinach, baked paprika, fondant potato, bruxelles sprouts, sour peas, sweet potato and mashed pasta, that's what the chefs got. It was then that competitors either helped or declared war!
Time passed, recipes were tasted and followed judgment!
REMOVAL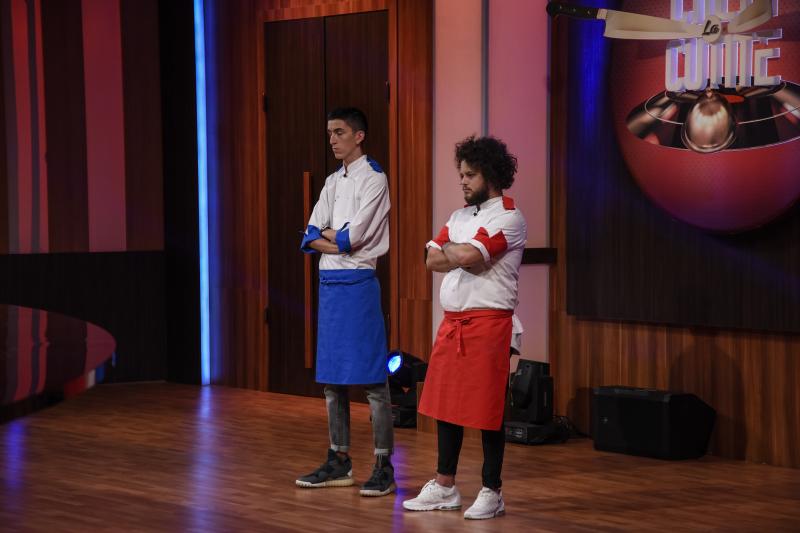 Prepared after the preparation, Bontea, Scarlattescu and Dumitrescu gave notes and decided who was going home. This time the competitor was leaving the competition Marius Greab from the red team led by Florin Chef!
We are considering next week, Monday and Tuesday, at 20:00 on Antena 1, for new confrontations with the brand "Chefi at knives!
---
🔥 Full editions Chef on knife season 6 look solely on AntenaPlay // smartTV smartphone, tablet or computer >>> Enter now and see!
---
Everything about Chefi at Knits can be found on Facebook >> / Instagram >> / Youtube >>
---