Cars with Legs and Smart Toilets: Journey to the Future from Las Vegas (VIDEOS)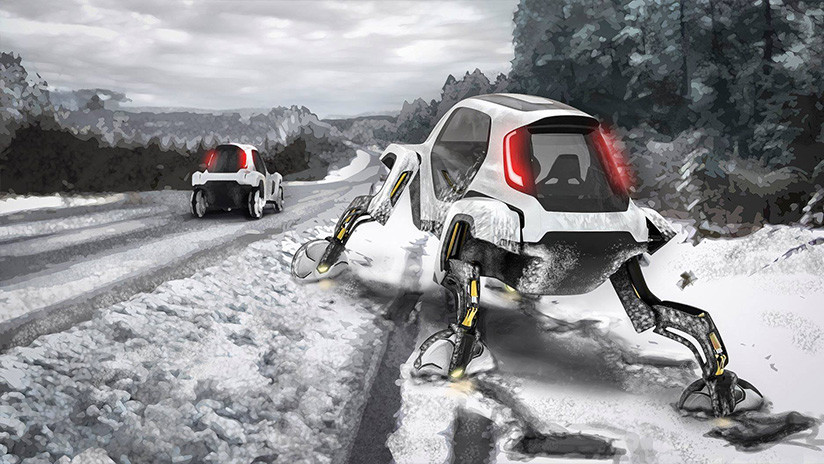 From a roll-up TV to a car with "legs" it goes through several different robots of this kind in Las Vegas on the occasion of CES 2019, the largest technology fair in the world.
These are some of the innovative, futuristic or just curious products that have taken our attention.
Car with legs
Move on debris generated by a flood or secession, climb up and down stairs or even climb a wall up to one and a half feet high. These are some of the skills of the Heathai lift, which combines the traditional wheel system with innovative mechanisms for the legs. The new model – which can circulate at the same speed as the rest of the cars when it has folded "legs" – is primarily intended for emergency services and people with mobility problems.
Smart wooden block
Mui looks like a simple block of three, but if you turn it on, it becomes a smart device – in addition to an elegant – thanks to the Google Assistant it has integrated. This wooden strip can show the time it does, control the temperature, adjust the lighting, or connect to smart home devices, including features.
Expand TV
LG's first OLED TV R-reel TV has a 65-inch screen and 8K resolution that can be viewed and hidden completely or partially on a base that also acts as a sound line. When partially extended, it can e.g. Used to display pictures, time or time. "What science fiction directors imagined decades ago is now a reality," said David VanderWaal, senior marketing director for LG, and introduced the innovative TV, which will be on sale in the coming months.
Futuristic toilet
The new technologies even come in the bathroom thanks to Numi 2.0, a smart toilet with built-in audio speakers, ambient lighting and Amazon Alexa voice assist. In addition, it is heated thanks to the PureWarmth system and the temperature can be adjusted through the app. Kohler, the manufacturing company, ensures that the establishment guarantees "a totally immersive experience."
Robots to fold clothes, bake bread or get him to sleep
How could it be otherwise, robots have triumphed at this electronic show, with machines that can double up to 25 pieces of clothing (FoldiMate), help you sleep better (Somnox Sleep), brush your teeth in just 10 seconds (And -Brush) , bake bread (Breadbot) or craft beer (Homebrew).
There are also several emotional models, such as the robot dog Aibo from Sony, which can play, learn tricks and develop their own personality at a cost of around $ 3,000. But not all robots willing to attend the show can do it: A Russian autonomous robot called Promobot & # 39; died & # 39; hit by a Tesla that circulated with automatic pilot.
If you liked it, share it with your friends!