Carlos Vives was sent on Twitter against those who did not feel "patriotic love"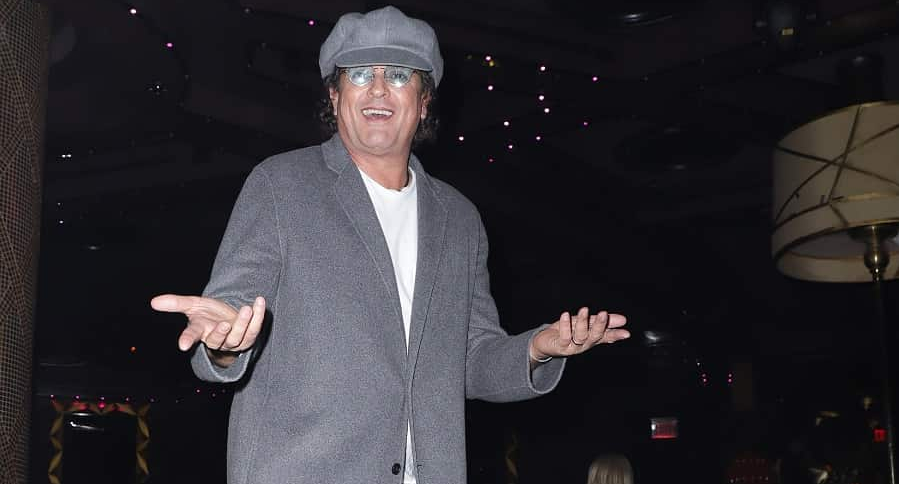 Samario did not hesitate to share with his 5 million social network supporters his opinion on Colombian political ideology, where he strongly emphasized "Lack of Colombian" by our residents.
Interpreter of & # 39; Bailar contigo & # 39; prepared a questionnaire aimed at those who are part of left, right and the new ones called by Fajardo, "the lukewarm".
"Are you one of those who dream that Colombia is like England, Russia, USA, Germany or Norway?" When you go on holiday, do you go shooting for where? "," Do you like Colombia to serve you or serve you? "You cry because Paul McCartney came to Colombia, but you don't give a shit about Juancho Polo's death?" Were any of the questions asked Vives in his Twitter account.
At the end of the throttle, Colombian concluded that there is no problem of political thinking, but of "Lack of national love, a problem of selfishness and sense of belonging".
Then the trills were released by Carlos Vives:
I would like to share with you the humble opinion of a singer on the subject left, right and lukewarm. For obvious reasons, I exclude the respective extremes of their aggravated violence in the almost 500 years of our history. https://t.co/j9BSmKKxEq

– Carlos Vives (@carlosvives) January 9, 2019
For all three, left, right and lukewarm, I have the following questionnaire: Where do you have your dreams? Are you one of those who dream that Colombia is like England, Russia, USA, Germany or Norway? When you go on holiday do you go out to where? …

– Carlos Vives (@carlosvives) January 9, 2019
… Do you like Colombia to serve you or serve you? Do you feel towards the Colombian people because you are a great intellectual and our people do not measure you? Do you dream of saving a lot of money without worrying about living in a country with such inequality? …

– Carlos Vives (@carlosvives) January 9, 2019
… If you generate a job, is your employee's profit or welfare first? Do you support the education of their children to break poverty and inequality? Do you only manage Colombian singers and artists if they succeed abroad? ….

– Carlos Vives (@carlosvives) January 9, 2019
… are you screaming because Paul McCartney came to Colombia, but you don't give a damn over Juancho Polo's death? Do you do anything for the pollution of our seas and rivers, or don't you care because our tourism is very poor? Do you comply with all rules when you are out of the country, but not here?

– Carlos Vives (@carlosvives) January 9, 2019
… Are you racist? Do you just like black singers when they sing in English? Are you one of those who do not know the great contribution of indigenous culture to our music? …

– Carlos Vives (@carlosvives) January 9, 2019
… I could expand this questionnaire, but I just want to tell you it's not a left, right, or lukewarm problem. It is a problem of lack of Colombianism, of patriotic love. There is a problem with selfishness and sense of belonging. Thank you for your attention …

– Carlos Vives (@carlosvives) January 9, 2019
I recommend my song "The Promised Land" which says "that's why I always ask for life, that the promised land takes me, that people are always loved, and if it takes me far, I'll come back" #Vives

– Carlos Vives (@carlosvives) January 9, 2019