British royalty shares their favorite moments in 2018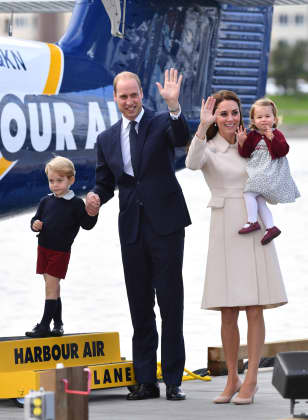 The year 2018 was dominated by the British royalty in the sign of Hollywood novice Meghan Markle (37), who celebrated with Prince Harry (34) in May, this year's dream wedding. But second moment, Royals moved in 2018, as the Kensington Palace shows in a video on Twitter on Saturday.
Here are some of our favorite moments from 2018 – thanks to everyone who made this year so special. See you in 2019! pic.twitter.com/2GiUvI7QnX

– Kensington Palace (@KensingtonRoyal) December 29, 2018
Also visible in the moving video: Duchess Meghan is pregnant. Visibly pleased, the royal couple appeared for the first time in October as expectant parents during a state visit to Australia.
Prince Louis: Prince of William and Kate
Also for Prince William (36) and Duchess Kate (36) 2018 was a blessed year, as shown in the video of the palace as well. In April, Kate took the third child together Prince Louis to the world. The royal rascal has taken its birth the fifth place for British success.
Just one day after the birth of little Louis, Kate celebrated her late son-in-law Diana on her first appearance. Kate's appearance reminded her of Lady Di.