Blogger mommy Katie Bower said that one of her children is the one who "likes" her the most on Instagram and the people are crazy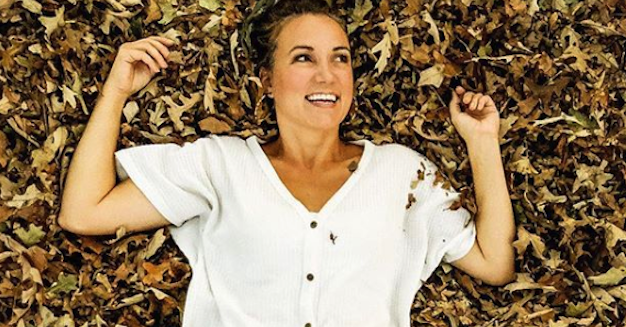 Bower and her husband, Jeremy, have five children, four children and a baby, and live in Georgia.
BuzzFeed News is choosing not to name or show recent identification photos of Bower children, since they are all minors.
Then she took a turn. Bower wrote about how the photos of her son never had "as many tastes" as her other photos, and how she had struggled with that for years.
She blamed the inferior compromise on everything, from the Instagram algorithm until he got lost as a middle child, to his "narrowed eyes":
Guys, I'll be perfectly honest … Instagram never liked my Munchkin and he killed me inside. Your photos never had so many tastes. I never received comments. From a statistical point of view, it was not so popular among all. Perhaps part of that was that the images never reached the correct algorithm. The part could be because it was "the baby" for a very short period of time before LJ arrived … and then Max and then Ella. And people like babies. I say all that because I want to believe that it was not him … that he was on me. My insufficiency caused this statistical deficit because obviously my Munch should receive ALL the love and the half-closed eyes are totally adorable. ☺️
Then he asked his followers to "like" him for his birthday:
then can we do this well? Because I really KNOW that my Munch deserves all tastes … whether a stranger gives it to them or not. And on his sixth birthday, I'm grateful that I know that … no matter what other people think of me or my children or my marriage or my home or my life or my everything … they are 1000000000x better in truth Life that any small image could hold.
Bower said she posted it to describe "personal growth for me" to realize that it does not matter if your child's publications have less participation.
"I had to learn that the" likes "do not reflect me much," he said. "I had to choose that, because I work with brands that tell you otherwise, I read an article on how to grow your Instagram that says otherwise."
Bower also said he understands that people do not understand this because blogs are "a strange job" and denied accusations that he needed his son to "like" Instagram.
"But children are smart, all of you," he said. "Children know that there are tastes in the pictures and it is very human to compare them, so for me, my personal growth trajectory is to teach my children that it does not matter."
Bower said he shared the post to help others understand that social media is not everything.
"That's the personal growth that I had to learn," he said.
"Unfortunately, this happens sometimes with social networks if you choose to be vulnerable and show something that is not perfect about you …" he said.
Bower did not immediately return a request for comment from BuzzFeed News.