Ahmed Helmi visits to Zaatari camp in Jordan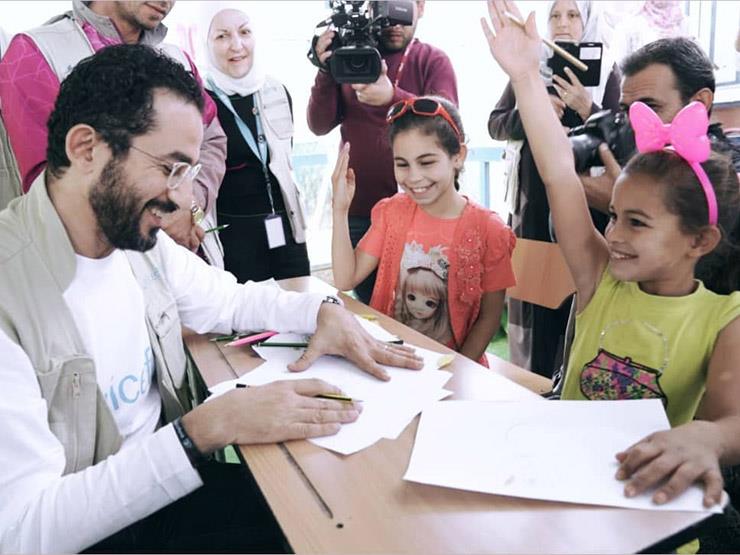 7:58


Wednesday, November 28, 2018

Books – Bahaa Hijazi:
Ahmed Hilmi, through his personal account on the Instagram website and through Asturias property, published photographs of his visit to the Zaatari camp in Jordan, located northeast of Jordan.
And the visit of "Helmi" to the Zaatari camp, which includes many Syrian children emigrated to Jordan after the Syrian Civil War that broke out in 2011. It is under the auspices of UNICEF, one of its ambassadors in the Arab region.
Hilmi played football, drawing, singing and sitting in classroom with camp children.
Ahmed Hilmi is UNICEF's Goodwill Ambassador and has participated in more than one campaign starting in 2015, especially in campaigns aimed at child suffering and protects children from poverty and hunger, especially in rural and remote areas of Egypt.