A first about Ahmet Kaya!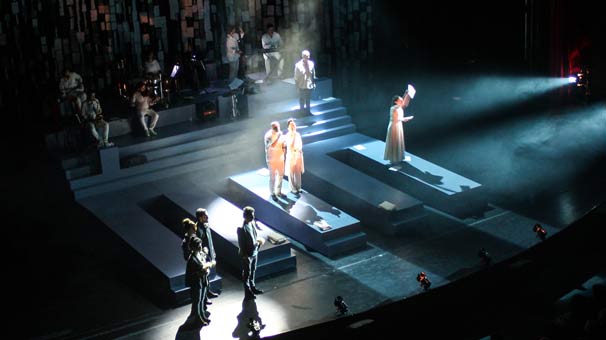 Both Ahmet Kaya's striking sections and Ahmet Kaya songs were reflected on the stage of Kardeş Türküler's comment. "Hep Sonradan" was the first in Sarıyer to witness the stories of songs.
Producer of the Bosphorus Performing Arts Ensemble (BGST) and the production of the game made by An Yapi in Istanbul UNIQ Hall before the announcement of AA correspondent Cüneyt Yalaz, both the text layer of the game and acting as a player, he said.
He said that Salih's character was the childhood friend of Ahmet Kaya, saying, "Saleh is someone who lives in exile in Paris. His children will see him years later."
In the game, Salih Ahmet Kaya songs to remember the past voted the tale of telling Yalaz, "Ahmet Kaya is also a friend of Salih's childhood and in exile for a while together. Remember Ahmet Kaya and his own life as you remember the songs." He used the phrase.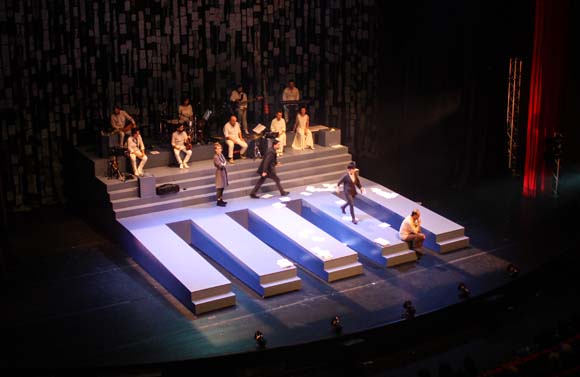 "Ahmet Kaya songs are carried on stage for the first time"
Yalaz emphasized that the repetition and preparation process where they were interested in many subjects such as text, music and actor were exciting and exhausting, said:
"It has been, but on the other hand, was so much fun. We think it is an important project. Ahmet Kaya made the first such project related. Ahmet Kaya songs are on stage for the first time. Ahmet Kaya, Turkey conscience, play it to reveal conscience again It has a goal like that. "
Ahmet Kaya has become an important figure to listen to his songs because he is an artist whose life changes because of his thoughts and is condemned to exile. "He is a very important artist, Ahmet Kaya, both with his music and social attitudes. The example figure is very exciting, in fact, very exciting, of course, something to do with it." He said.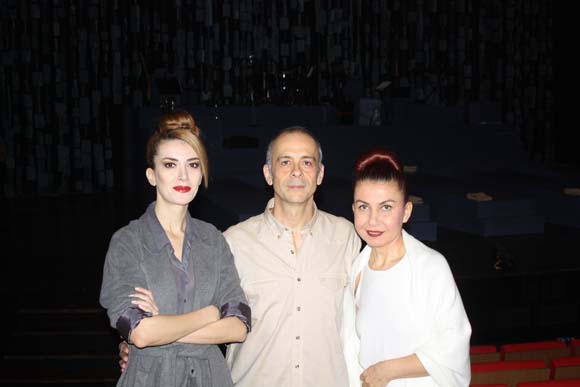 In the game, Ahmet Kayas childhood woman Ciheyt portrayed Yalaz Salih (center), actor Elit Andaç Çam (left) and Kardeş Türküler soloist Feryal Öney (right)
"It's so valuable to be in a job with words"
The actor Elit Andaç Çam, where he plays Feride character, is a powerful but very soft woman. he said.
Çam said that when he first heard about the project, he was very excited and he thought it would be a valuable job.
"It's a great honor and responsibility to do something with Ahmet Kaya. As an actor, we can't always take part in jobs that are very brave to say a word. It's a very rare and rare thing to play."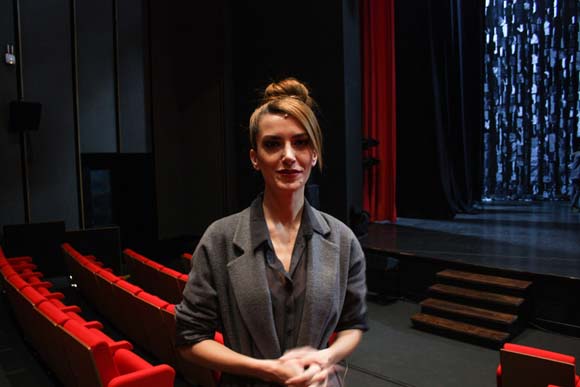 Everyone is an Ahmet Kaya who expresses Pine "when there is a bad or good event in the country if it was Ahmet Kaya wondering where he is now, what he would say, maybe it would be a solution in this regard or which songs would be , how we interpreted this experience "he would come to me very much. " in the form of.
"We remind the past with songs"
Soloist Feryal Oney, Kardeş Türküler, reminded them that they were involved in projects such as film music and concerts, "26 years to participate in such a musical game." he said.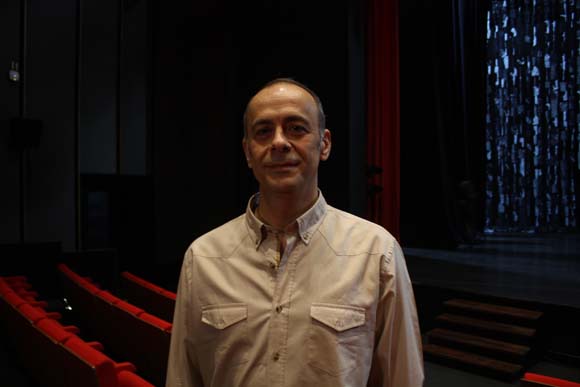 As both players in the game, as well as participating as a musician is an exciting one said, "Saleh character, remembers the past with Ahmet Kaya songs where the difficulties of memory and history, we remembered. Both history as brothers Turk also remembers songs of the landmarks of history. Turkey and suggest. "He said.
Öney stated that the songs were dramatically placed in an important place and that the important points of Ahmet Kaya's life were told with songs.
"The last month was very intense, we worked in the morning." Öney, long-term studies in the rehearsal phase and participated in an intensive trial, he added.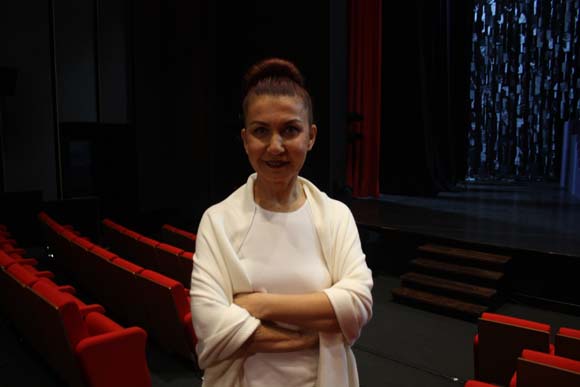 "Everyone has an Ahmet Rock" under the title of 2 staged "storm" music theater games lasting about 120 minutes.
Ahmet Kaya works and parts of his life in the show featuring the sections of Ahmet Kaya's wife Güten Kaya, as well as the names and players of the art community attended.
<meta name = "twitter: description" content = "The first demonstration of the music theater game" Hep Sonradan ", with the parts of Ahmet Kaya's work and life.
Both Ahmet Kaya's striking sections and Ahmet Kaya songs were reflected in the scene with Kardeş Türküler commentary. He was in front of art lovers in Sarıyer with the character of Hep Sonradan hiccups and witness to the stories of the songs.