A $ AP Rocky Samples Tame Impala in their new song "Sundress"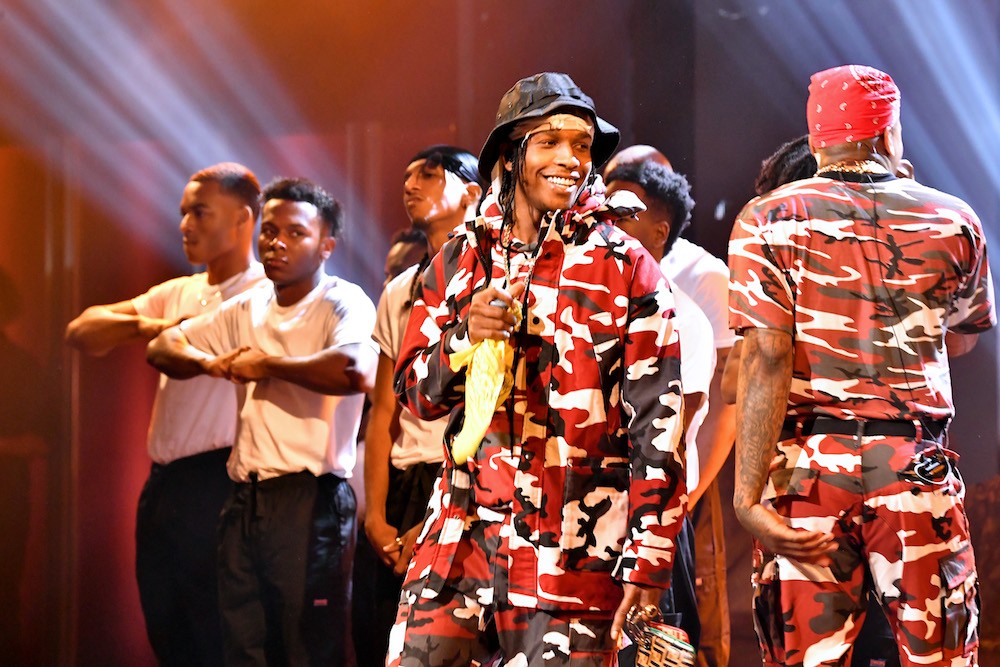 In a meeting of two musicians whose work could be described as "well-crafted and elegant", A $ AP Rocky released a new song featuring Tame Impala. It is called "Sundress", and is built around an instrumental loop and a variation of the vocal melody of the Australian psychopop band. Internal speaker Cut of the album "Why do not you make your mind?"
"Sundress" arrives approximately six months after Rocky's third studio album. Tests, and it's the first solo song that he has released since that record. According to Spotify credits, it was produced in part by Danger Mouse, and has some traces of its dense and nocturnal sound. As HotNewHipHop points out, the track was leaked online several weeks ago, and Rocky performed it live at the Odd Future Carnival Carnival festival earlier this month. (Another new song debuted on Flog Gnaw, potentially called "Shittin 'Me," has not yet been officially released).
The song comes with an impressive music video, which uses Mannequin Challenge style frozen in action and smart flashbacks to illustrate a scene of violence in a nightclub, with a truly surprising end of spin. Previously, Rocky released a video for his Tests track "Fukk Sleep", a collaboration with FKA Twigs. Watch the video of "Sundress" below.